Dear All,
On behalf of CITIES Leadership, we would like to invite you to the Second CITIES Symposium that will take place on November 20th-21st, 2022, at New York University Abu Dhabi Campus – A6-Conference Center, room 001AB.
Kindly see the below poster for more details: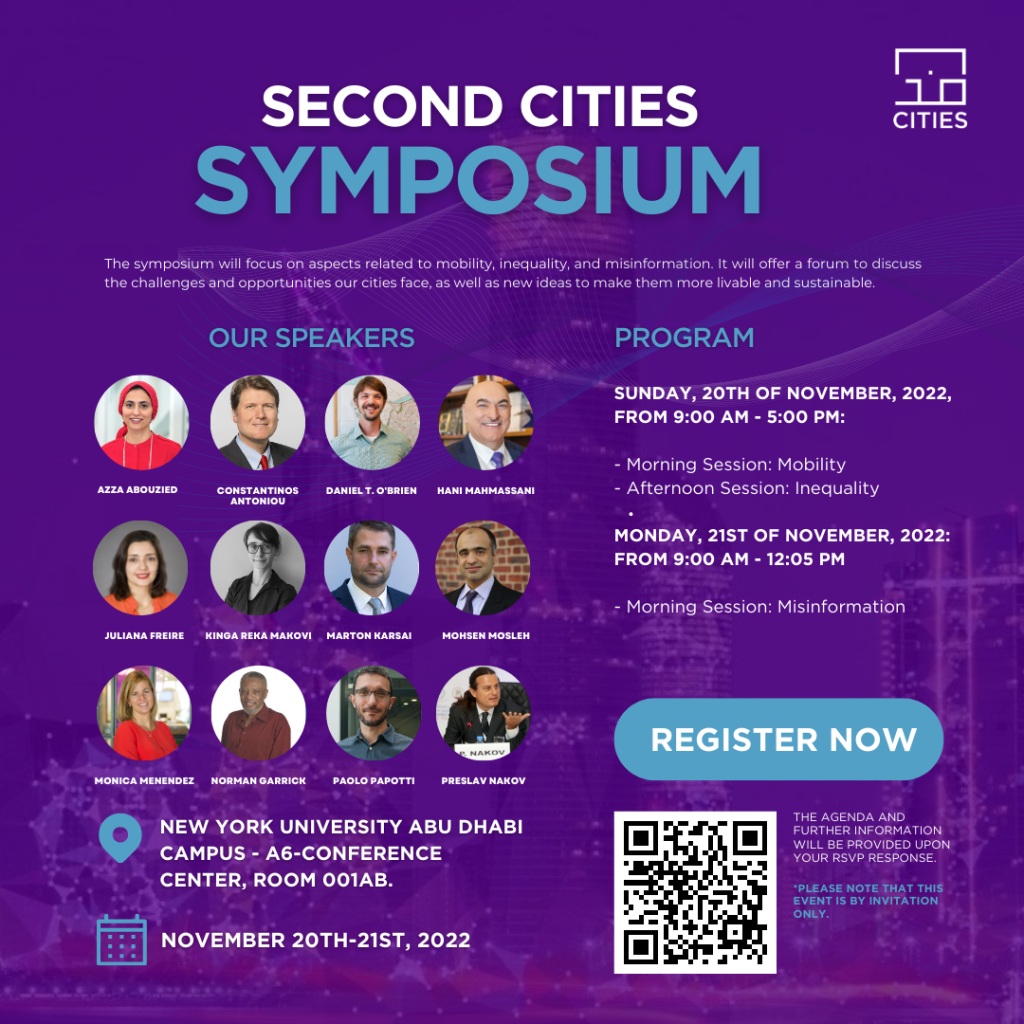 If you wish to attend, please RSVP to this form or via the QR code.
The agenda and further information will be provided upon your RSVP response.
*Please note that this event is by invitation only. Kindly share this invitation with colleagues that you think might be interested.
Thank you very much. We look forward to seeing you soon.
Best,
CITIES