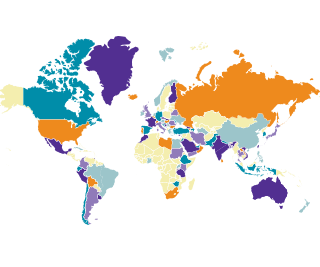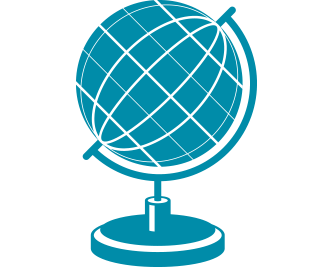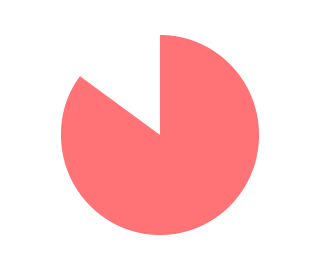 HELD AT LEAST ONE INTERSHIP
TOTAL INTERNSHIPS HELD IN THE PAST FOUR YEARS
SPENT A FULL SEMESTER ABROAD
Abu Dhabi Crown Prince Court
Abu Dhabi Film Festival
Abu Dhabi Investment Authority
Africa Centre for Open Governance
Al Suwaidi & Partners
AMIDEAST
Beijing Ziming Culture & Communication Co., Ltd.
Bild Zeitung/Axel Springer Akademie
Booz Allen Hamilton
Brennan Center for Justice
Center for Universal Education at Brookings
Citigroup Inc.
Columbia Institute for Tele-Information, Columbia University
Courant Institute of Mathematical Sciences
CNN
Ernst & Young
Expeditionary Learning Outward Bound Schools
FairVote
German Embassy, London
The Fresh Air Fund
Global Fund for Women
Good Harbour Consulting
Image Nation
Invest AD
J. Walter Thompson Dubai
Korea International Trade Association
Legal Outreach, Brooklyn Law School
The Metropolitan Museum of Art
National Bank of Abu Dhabi (NBAD)
New York Methodist Hospital
NYU Polytechnic School of Engineering
Obama for America, presidential campaign
The Office of His Majesty King Abdullah II
Operation Smile UAE
Paris School of Economics
Pfizer
Procter & Gamble
Scarabeefilms
Seiden Advertising
Sheikh Khalifa Medical City
Sheikh Saud bin Saqr Al Qasimi Foundation
National Museum of African Art – Smithsonian Institution
Spotify
Theatre Mitu
Third Millennium Alliance
Thomson Reuters
Tudor Investment Corporation
United Nations Environment Programme
US Senate
Wolff Olins
I will always have this special story
Kimberly Rodriguez, from the Philippines, studied political science with concentrations in economics and history. Her work as President with ADvocacy earned her the NYU President's Service Award. She has also served on the organizing board of Sila Connections and founded Saariya ­— the NYUAD yearbook.
HOW A PLACE BECOMES HOME
By Kimberly Rodriguez
The last four years have been filled with so many unprecedented adventures and surprises that when asked what life is like at NYU Abu Dhabi, I never know quite where to begin.
Before NYUAD, I hadn't lived anywhere else besides Manila. I admit, it took a long time before I overcame my hesitation to call this place home.
Like many others, I initially had some doubts. I doubted whether I would belong in this community. I doubted whether I would thrive and questioned how I would fit in. Looking back, I realize that I didn't overcome my doubts through sheer determination but rather allowed myself to experience these feelings fully and, with the support of my friends and mentors, build confidence from them.
During my time at NYUAD, I discovered that home is not necessarily this place but the people I've shared the journey with. We are a community that understands each other like no other. I can say, after four years, this is a place I now strongly associate with home.

No matter where I go from here, or where I find my next home, I will always have this special story to tell. Being part of writing the story of NYUAD in itself has been a privilege. We will always be a little bit jetlagged in a way that only we will truly understand, and I will never forget that.
COMMUNITY CONNECTIONS
By Gabrielle Garcia
"Volunteering made me feel more connected to the city"
Volunteering during my time at NYU Abu Dhabi was an incredibly valuable experience. It allowed me to engage with the wider community, take a break from classes, form new relationships, and learn new things. I began volunteering in the first semester of my freshman year at the Ability Center for Special Needs. It was very rewarding because I felt that I was making a difference and contributing my own ideas.
I will always treasure the relationships I formed with students and teachers while volunteering because they inspired me to find more ways to get involved. One of my favorite memories was teaching Goals UAE football workshops to children with autism on the beautiful new playing fields on campus. Sharing knowledge and campus facilities with the community is an important part of volunteer work as an NYUAD student.
Volunteering made me feel more connected to the city. Abu Dhabi can sometimes feel like a temporary place but being able to volunteer and engage with all sorts of people means I am leaving something permanent and positive behind. Because of volunteering, I felt a true sense of belonging in Abu Dhabi.
A NEW PERSPECTIVE
By Olivia Bergen
"We built a strong community"
The first day I arrived at the Saadiyat Campus, I fell in love with the beautiful views. Often at the end of the day, I would look out from campus and be amazed by the sunset. The sun sinks behind the buildings and lights up the sky like it's on fire. And when darkness falls, the buildings glitter. Each evening's sunset seems more beautiful than the last. I wish I could hold on to those quiet moments forever.
Despite my best efforts to slow time down, such glimpses only sharpen my sense of how quickly this NYU Abu Dhabi experience has passed. Like a sunset, our time here as students is sublime but fleeting. I am immensely proud to see my classmates and peers shining brighter than ever before. Their talent and dedication not only to their own dreams, but to our shared one here, blazes across the horizon.
In Abu Dhabi and abroad, in and outside of the classroom, our academic, professional, and artistic accomplishments have changed ourselves and the world. We have grown individually and built a strong community that holds each other and the University to the highest of standards. Because of that, we leave NYU Abu Dhabi a stronger institution than it was when we arrived.

The sun is now setting on our four years here, but I will always think of us as little lights permanently twinkling on the Saadiyat skyline.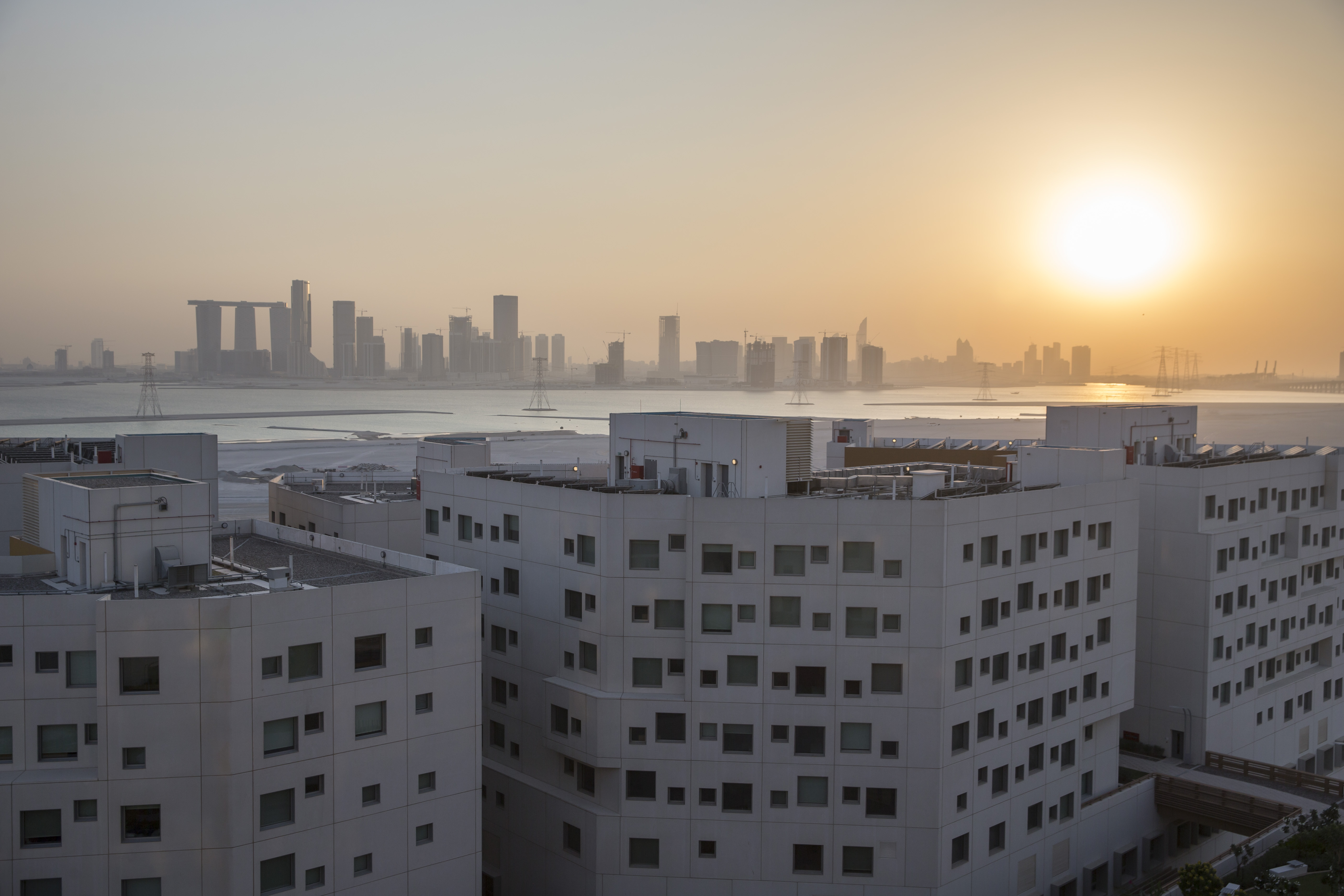 Olivia Bergen, from New Hampshire, US, studied political science with a concentration in East Asian studies. She founded the Women's Leadership Network student interest group and served on the Student Government Executive Board. Upon graduation, Olivia will join NYU Shanghai as a Global Academic Fellow in writing and speaking.
I will always be aware of the world around me
Hamel Al Qubaisi, from Abu Dhabi, studied political science. As a student, he conducted research for the UAE Embassy in London, interned with the Abu Dhabi Crown Prince Court, and was the first Emirati elected as President of the Student Government. After completing his national military service, Hamel will attend Oxford University as a Rhodes Scholar.
READY TO MAKE A DIFFERENCE IN THE WORLD
By Hamel Al Qubaisi
Looking back on my four years at NYU Abu Dhabi, perhaps the greatest lesson that I learned was hope. This is a place where more than 100 nationalities peacefully coexist. Some countries at war with each other would be shocked to see their citizens come to NYUAD and become best friends. For me, it shows that the world can be a better place.
NYUAD professors encouraged us to interact with the wider community by doing research around the city, meeting others at social events, and inviting speakers to campus. It is a constant reminder that we are a significant part of the local and global community. In order to solve problems, create new initiatives, and build new projects, NYUAD has ensured that I will always be aware of the world around me.
Leaving NYUAD is not easy because it is a place that nurtures, develops, encourages, supports, and most importantly, gives students the freedom to experiment. After four years, I believe we are ready and equipped to make an impact in the world. It is no longer a choice for us, but a responsibility, to prove to the world the true value of a global education.
FAVORITE LOCAL SPOTS: CORNICHE, AL EKRAM, FOODLANDS & KFC
The Class of 2015 won scholarships, awards and accolades, earning them places at prestigious graduate schools and helping to secure employment at some of the world's top businesses and institutions.
For more than half of the Class of 2015, their next step will be to start new jobs and begin applying all they've learned. Many of them have chosen to remain in the United Arab Emirates, while others will travel across the globe to pursue opportunities at educational fellowships, major financial institutions, consulting firms, advertising agencies, film companies, museums, and non-profits.
Collectively, they have already been accepted to more than 70 master's and doctoral programs in disciplines spanning astrophysics, dance, economics, engineering, nuclear chemistry, literature, psychology, social work and speech pathology, and to medical and law schools, including Columbia, Cornell, Dartmouth, Georgetown, Harvard, London School of Economics, NYU, Oxford, UPenn, Princeton, Stanford, and Yale.

Some will begin by taking time for volunteer work, the military, and their families.
AWARDS AND ACCOLADES
Clinton Global Initiatives University
Duke of Edinburgh Golden Award
Fulbright Scholarship
Innovator Award
Masdar Mind Rewind
Murdoch University Photography Competition
NYU Global Debate Program
NYU President's Service Award
Louis Dreyfus-Weidenfeld Scholarships and Leadership Programme
Rhodes Scholarship
Sila Conference Prize
William Berkley Scholarship
PASS THE TORCH
By Jamie Sutherland
In my first week at NYU Abu Dhabi, I took to the stage at our Marhaba Week variety show as a stand-up comedian. I made light of the challenges of adapting to an extraordinary university experience, telling jokes about the absurdity of eating breakfast each morning with people from countries I couldn't then even locate on a map and my eternal struggle to pronounce everyone's names correctly. I had only performed once before, at a small Tokyo café, but I went on to perform twice every semester at our Open Mic Nights.
In my four years of classes and conversations here at NYUAD, I have discovered and celebrated humankind's great achievements: Gregor Mendel's experiments on pea plants in a monastery's garden, which laid the foundations for modern genetics; the poetry of Rumi, the 13th-century Persian mystic; my roommate's family recipe for twice-baked chocolate chip cookies.
While I have learned so much from professors, I have also learned from my friends. Never again will I live and learn with so many people so different from myself, by every distinction. I have encountered more languages in my time at NYUAD than I could ever hope to even remember, let alone learn, and though I have picked up some words along the way, they will change.
When I studied abroad in Buenos Aires, the Arabic 'shukran' became the Spanish 'gracias', just as 'habibi' became 'che'. When I return to London, I'll no doubt revert to 'cheers, mate', but that is not a complaint, for these are all words of affection and of thanks. We live in a world that is all too often decried as one of division, separation, and fear, but in exploring it I have come across 'hellos' far more frequently than 'goodbyes', and 'thank yous' more often than demands. Perhaps it is brighter out there than we imagine.
In a fitting simile, I like to think that wisdom is like frequent flier miles — you built it up without quite meaning to, picking it up as you go along. And so after four years as part of NYUAD's Class of 2015, it is time to pass the torch and go away. I like to think that only at our university is 'go away' not an insult, but an invitation — go away and gain wisdom. As I prepare to go away, looking back upon this extraordinary, incredible opportunity, I can offer only one word, one very mundane, but very heartfelt word — thanks.
I have discovered and celebrated great achievements
Jamie Sutherland, from the UK, studied literature and Spanish. Jamie is an award-winning poet, a stand-up comedian, and an occasional journalist. After graduation he will join advertising agency J. Walter Thompson in London.
A MESSAGE TO OUR GRADUATES
Four years ago, you — NYU Abu Dhabi's Class of 2015 — made a commitment to join an institution that had not produced a single graduate. When you made that commitment and chose to call NYUAD home, you embarked on a journey that was both challenging and exhilarating: to help create a new paradigm for global higher education in an international city on the rise. NYUAD was just learning to walk when you arrived; today, thanks to you, this institution is running with successes – proving the power of global education in shaping leaders for a more cooperative world.
We are so proud of your dedication and humbled by your resolve. During your time here at NYUAD you have helped build one of the most diverse and academically talented student cultures the world has ever seen. From your first year, you showed the world that you were not just risk-takers but also true leaders. You discussed concepts through different cultural perspectives and then brought your minds together with a new understanding of difference and common purpose. You founded student clubs and then extended yourself to help the community grow.
And as you leave NYUAD, each of you continues to align your cultural compass by drawing on lessons of tolerance and understanding of difference. While you will never live together as a group again, each of you will carry these friendships forward into your professional lives as you spread out around the world and become the global leaders you have already proved you are.
For you, choosing to attend NYUAD was a deliberate decision to spend four years pioneering a new model of education. For NYU, your successes are our living proof that the world is ready for a new global educational idea to unfold, inspired by the model offered by this University.
From all of us at NYU, we thank you, the Class of 2015. It was you who helped change NYUAD from an idea into an institution alive at the highest levels of intellectual and global empowerment.
Warmly,
JOHN SEXTON, NYU PRESIDENT
AL BLOOM, NYU ABU DHABI VICE CHANCELLOR