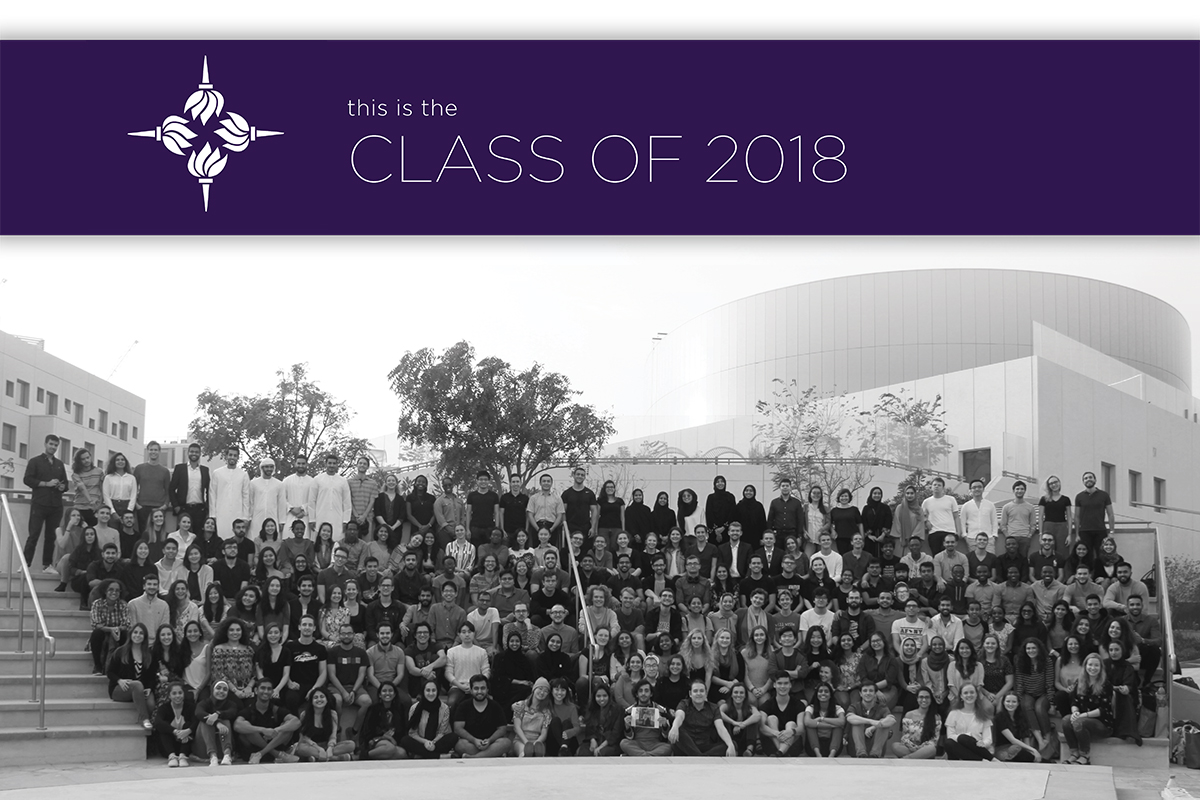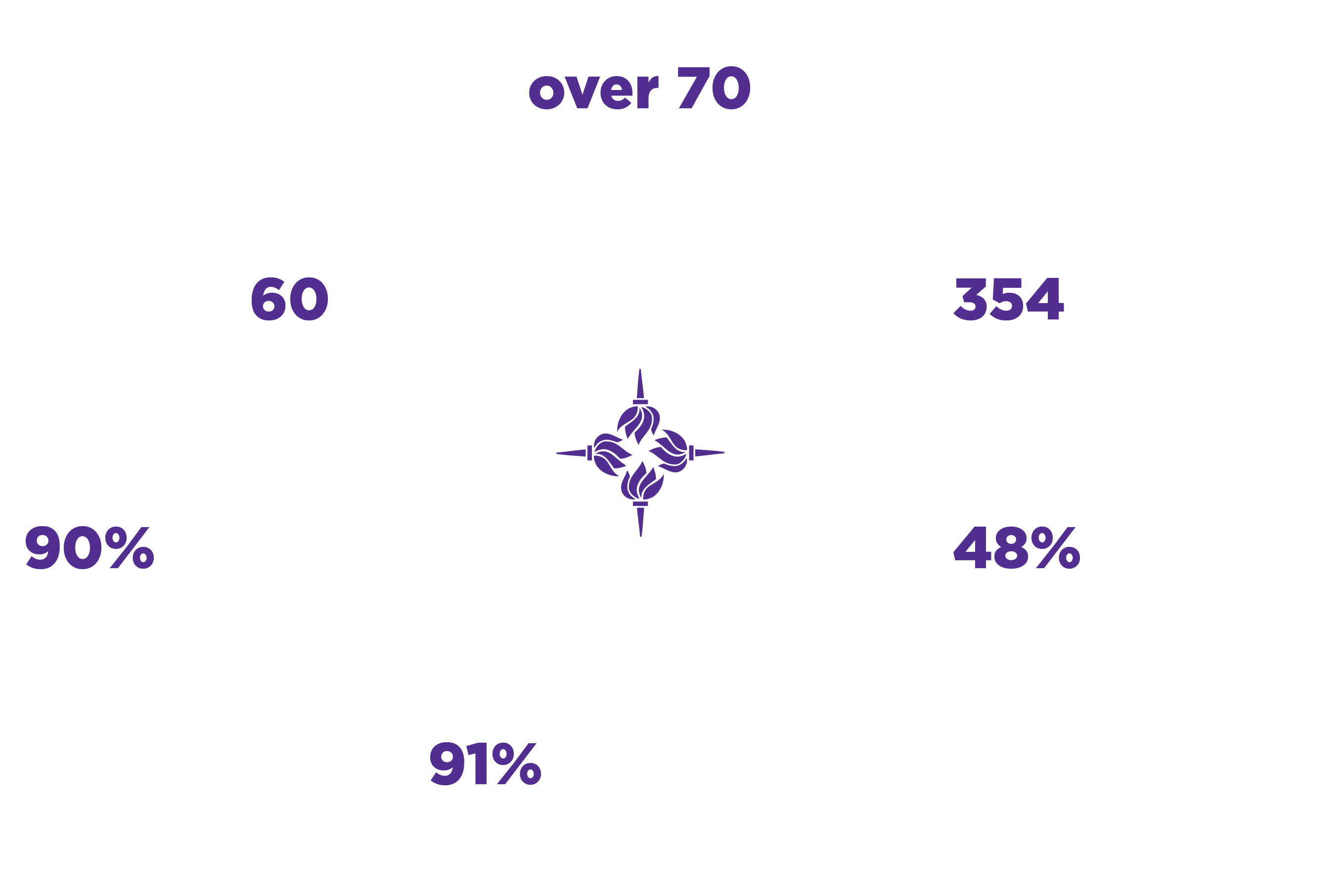 THEY GAINED EXPERIENCE
The Class of 2018 held internships at some of the world's leading and emerging businesses and institutions.
Abu Dhabi Commercial Bank
Abu Dhabi Investment Council
Abu Dhabi National Oil Company
Abu Dhabi Department of Tourism and Culture
Accenture Middle East
Amazon
American Liver Foundation
Aquarium of the Pacific
Bank of Tokyo-Mitsubishi
Bond Street Theatre
Bosch Middle East
British Telecom
Buffalo Picture House
Cairns and Far North Queensland
Environment Centre
CBS News
Central Bank of Trinidad and Tobago
Central European University
Cleveland Clinic Abu Dhabi
CNN
Columbia University
Delma Institute
Deloitte
deVere Group
EastWest Institute
Emaar
Embassy of New Zealand to The Hague
Embassy of Tanzania to the US
Embassy of the UAE to the US
Etihad Airways
Etisalat
European Commission Representation in Poland
European Youth Parliament
Expo Milano
Federal National Council (UAE)
Galle Heritage Foundation
General Secretariat of the Executive Council (UAE)
Global Citizenship Education Kenya Project
Goldman Sachs
Google
Grant McCann Group
Grant Thornton
Harvard Business School
Health Authority Abu Dhabi
Hedayah
Hill + Knowlton Strategies
HSBC
HSBC
Human Rights Advocacy Centre
Human Rights Watch
IBM
Image Nation Abu Dhabi
InterHealth Canada
Italian Space Agency
Jane Goodall Institute
Johnson & Johnson
Kirschenbaum Productions
Kroger Company
Kupona Foundation
Louvre Abu Dhabi
McKinsey and Co.
Metropolitan Hospital
Milk and Honey Productions
Ministry of Climate Change, Pakistan
MRES Consulting
Mubadala
National Bank of Rwanda
New York City Department of Design and Construction
Operation Smile UAE
Orbis Systems
PA Consulting
Permanent Mission of Indonesia for the United Nations
Pfizer
PricewaterhouseCoopers
Procter and Gamble
Restless Books
Robben Island Museum
Schlumberger
Silicon STEM Academy
Skandinaviska Enskilda Banken
Sultan Qaboos University
Tanzania Investment Bank
The Century Foundation
The White House
The Young Filmmakers Workshop
twofour54
UAE Ministry of Foreign Affairs and International Cooperation
Unilever
United Nations Population Fund
US Department of Commerce
White and Case LLP
The World Bank
ZGI Venture Capital
GRATEFUL BEYOND WORDS
by Roman Kohut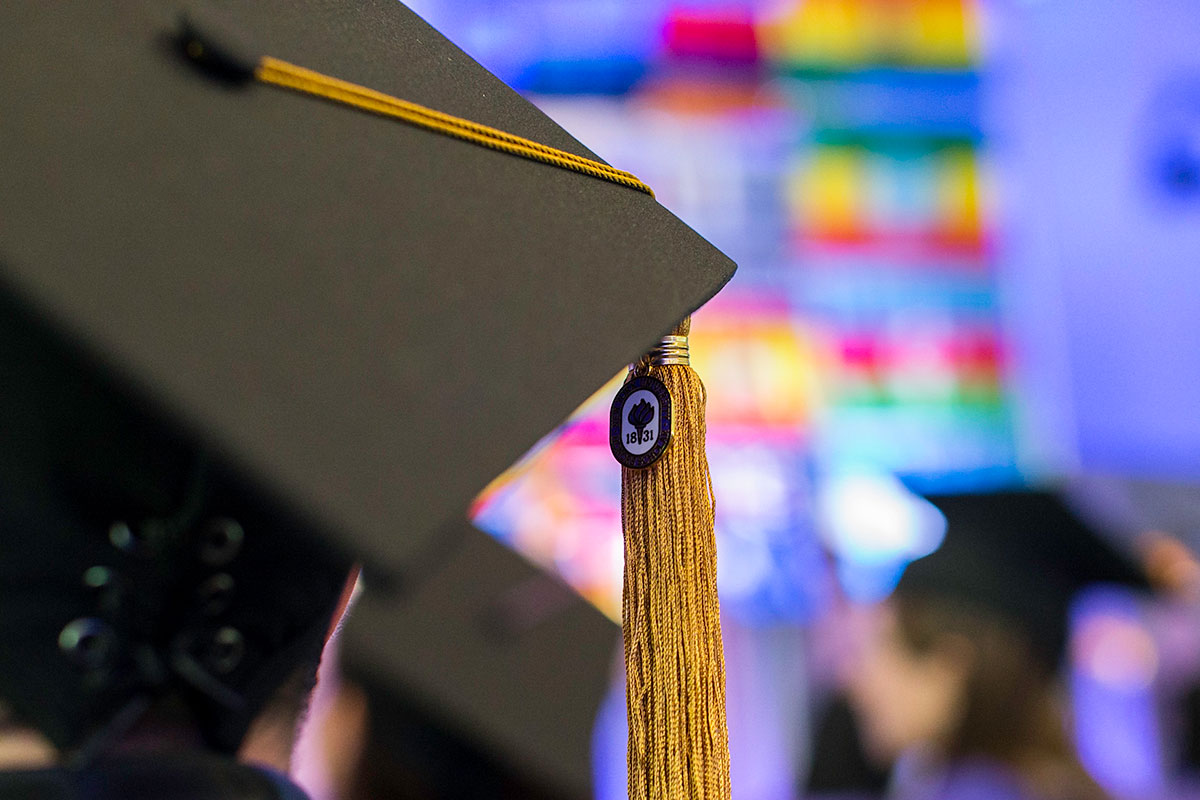 There is no doubt that one can graduate from NYU Abu Dhabi with profound knowledge in their area of study. However, it is not only academic scholarship in my alma mater that I highly value but also the day-to-day interactions with some of the most unique individuals: fellow peers, staff members, and academics that I've had the privilege to meet here.
The past four years were full of insightful Kashtah trips, engaging student life events, interesting classes, challenging group assignments, unique research opportunities, and, naturally, 1,001 sleepless nights with friends.
In a nutshell, my academic life at NYUAD happened on five different continents with an average of 20 flight segments per year. It amounts to 40 successfully completed courses (directed studies included), eight successfully completed internships, numerous regional class trips, and Capstone research in Ukraine as well as in the UAE.
I am grateful beyond words to NYUAD for the family gained here and to the administrators and staff in particular, who have been incredible role models and friends who I've learned so much from over the past four years. Above all, I would like to express my sincere gratitude to professors Judith Miller, John Coughlin, and Elisabeth Anderson for all the time and knowledge they invested in me — without them this journey would not have been the same.
Roman Kohut | Ukraine | Social Research and Public Policy
HOME AWAY FROM HOME
by Sahan Tampoe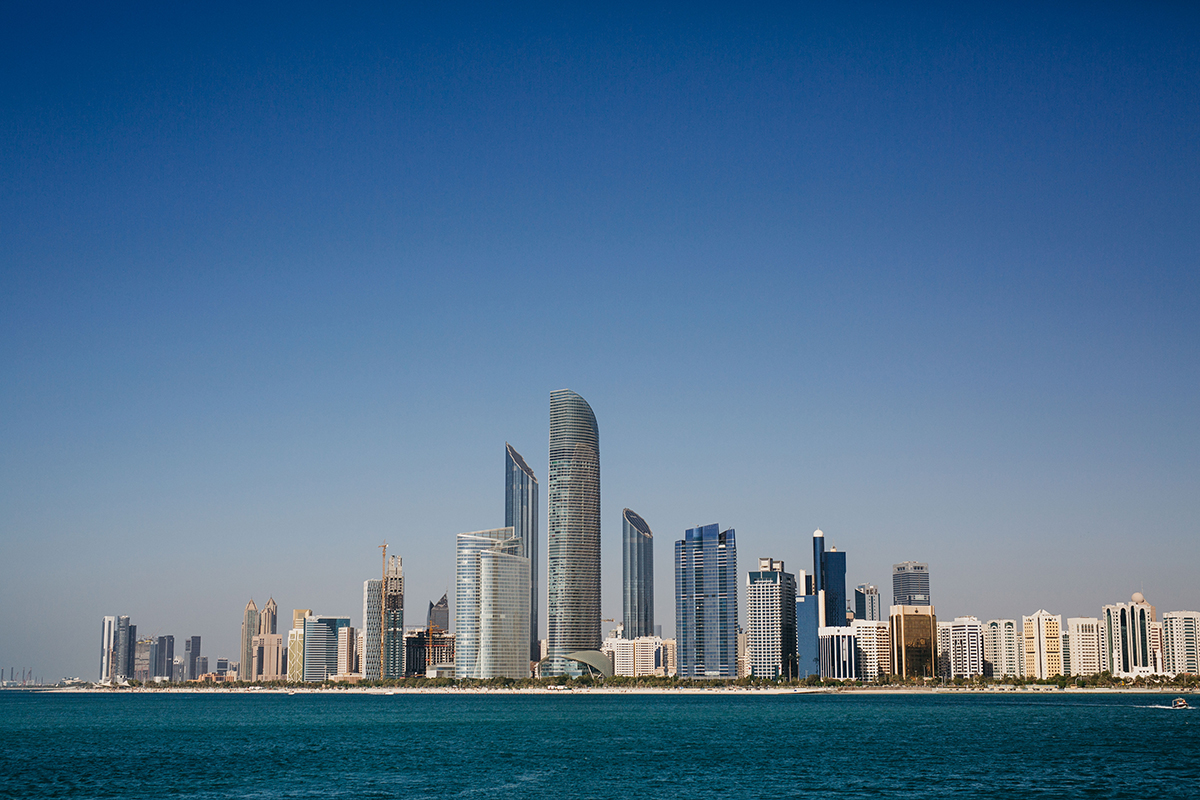 I still remember the day I first stepped foot on the Saadiyat campus — August 25, 2014. Specifically, I recall how hot it was that afternoon and how long the walk seemed from the Welcome Center to the Campus Center. To make it worse, my suitcase had broken during the journey and I had to drag it painfully on one wheel.
Looking around the newly built campus back then, there was nothing but vast spaces of desert. I was curious to see how long it would take for me to become a part of the NYU Abu Dhabi community. As Marhaba began, I did not have to wait more than a few hours to realize that I was already a part of it.
Before I came to NYUAD, I knew I wanted to study mechanical engineering but I did not realize that I would learn so much more outside of class through conversations with friends. Granted, these conversations have often been healthy excuses
for procrastination but they became so frequent that I could not imagine a day without them!
These four years have undoubtedly been the best part of my life so far and I know that the community I was fortunate enough to spend this time with played a huge part in that.  The walk from the Welcome Center is one that I will always remember as I felt a sense of belonging with each step I took, not just toward the campus but to the world I would soon venture out into.
Sahan Tampoe | Sri Lanka | Mechanical Engineering
LIVE THE POSSIBILITIES
by Natalie Kopczewski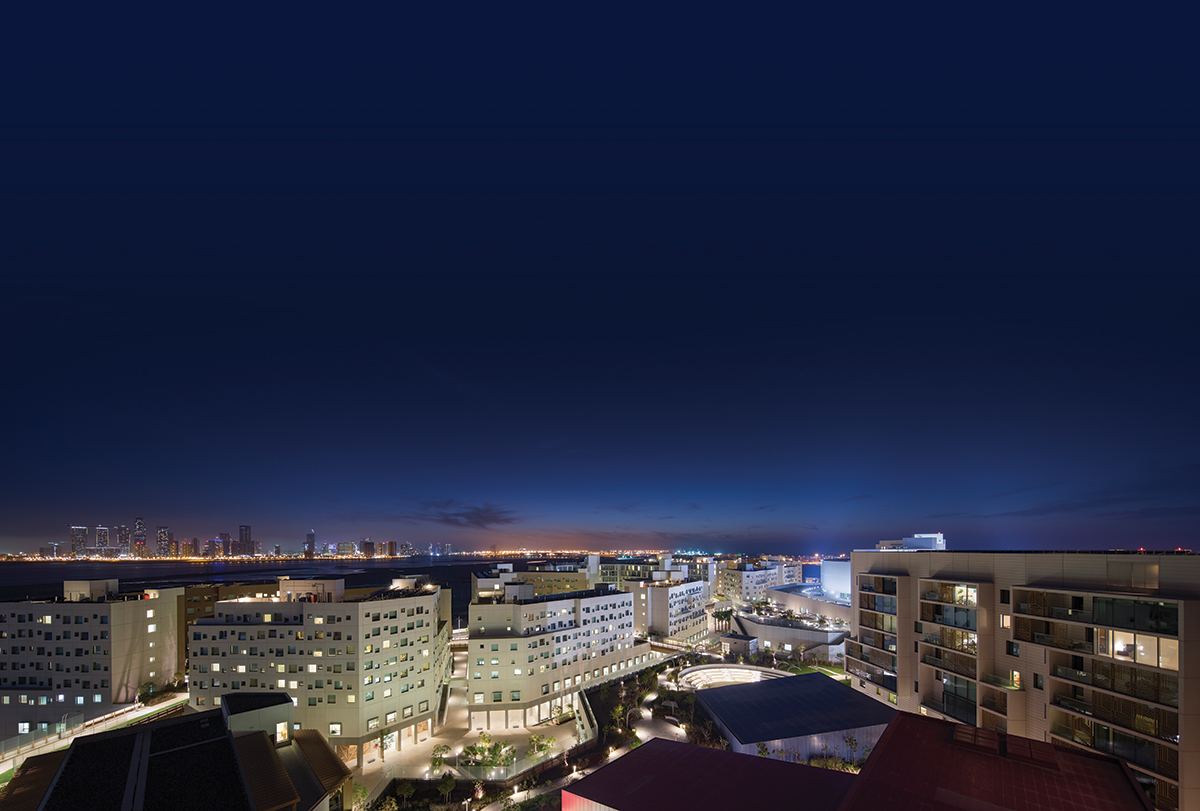 When I first arrived at NYU Abu Dhabi, I was blown away by everybody's kindness. There was a buzz and excitement in the air that seemed to originate from one of the university's core ideas: live the possibilities. This quote encapsulates my time here very well, as I've been able to experience things that I would have never thought possible.
From traveling to all but one continent, to taking on internships in three highly desirable, cosmopolitan cities, to having my mind challenged in class and by my peers on a daily basis, it is difficult to sum everything up into just a few words. This momentum really self-perpetuated sometimes. All I can conclude is that I have been stretched, encouraged, and enlightened in many different ways.
It makes me realize that college is such a wonderful time for exploring what's out there, and figuring out what's right for you. It's like collecting many little puzzle pieces, and figuring out which ones make sense for your own bigger picture. The NYUAD experience is a significant piece of my life puzzle that I will take into the future.
Natalie Kopczewski | Germany | History
WE HAVE LEFT A POSITIVE LEGACY
Nikolaj Nielsen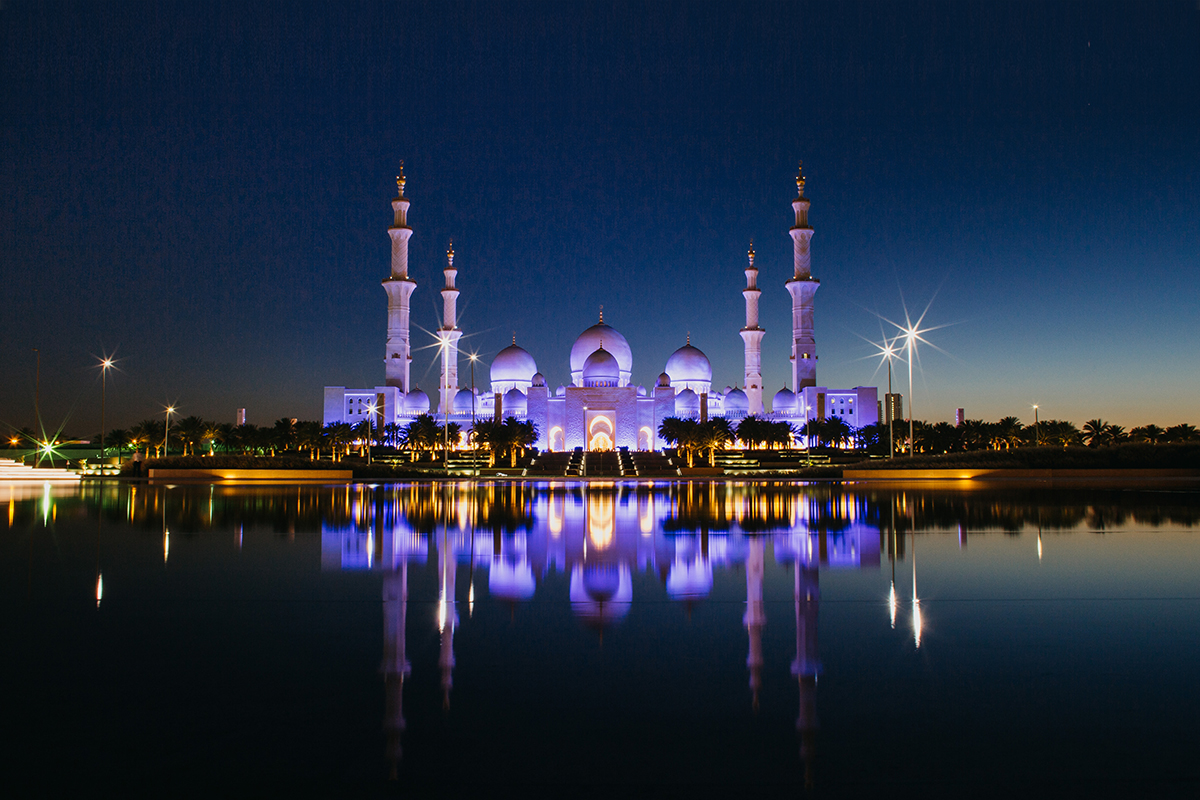 The best piece of advice I got at NYU Abu Dhabi came from my football coach, Peter Dicce, who reminds us to leave this university better than we found it. His words seem pertinent at the end of these four years.  How have we fared? Have we managed to leave this university better than we found it?
We are the first cohort to spend all four years on the Saadiyat Island campus. In August 2014, we arrived on a campus that felt like a beautiful but empty canvas. I had the strange honor of checking out the first item from the new library, and I imagine all of us remember the sheer newness of it all.
Four years later, we have painted that vast canvas with our accolades, winning Rhodes, Truman, Schwarzman, and Fulbright scholarships. We have secured high positions in the UAE government. We have published groundbreaking research. We have witnessed moments of singular individual inspiration. But what convinces me most that we are leaving this university better than we found it are the subtle, gradual victories we have won.
To draw on my own experiences, we have created the Abu Dhabi Intercollegiate Sports League (ADISL), which encourages students to get active, and also marks a milestone in Emirati gender equality. We have been ceaseless advocates for progress, always aspiring to inclusiveness and diversity. In these ways and more, we have left a positive legacy.
Our university is no longer new, but we continue to pioneer. Even as the Class of 2018 graduates, NYU Abu Dhabi still boasts more current students than it does alumni. We have glimpsed our university's impactfulness, and we know that our still-untapped potential to shape the world surpasses the amount of good we have done so far. We can and must do our part to create a more open, tolerant, and empathetic society.
Be encompassing in your compassion. Keep following the curiosity that brought you to this university, and keep discovering new passions, because when we recognize the interconnectedness of our knowledge, we develop a more sophisticated worldview. One might even say, in the choice words of the RealAD show, that when we recognize the power of our cumulative efforts, we "can hear it/the sound that tomorrow sings." Let us never stop listening.
Nikolaj Nielsen | Denmark | Literature and Creative Writing
WE ARE PART OF SOMETHING BIGGER
Claire Okatch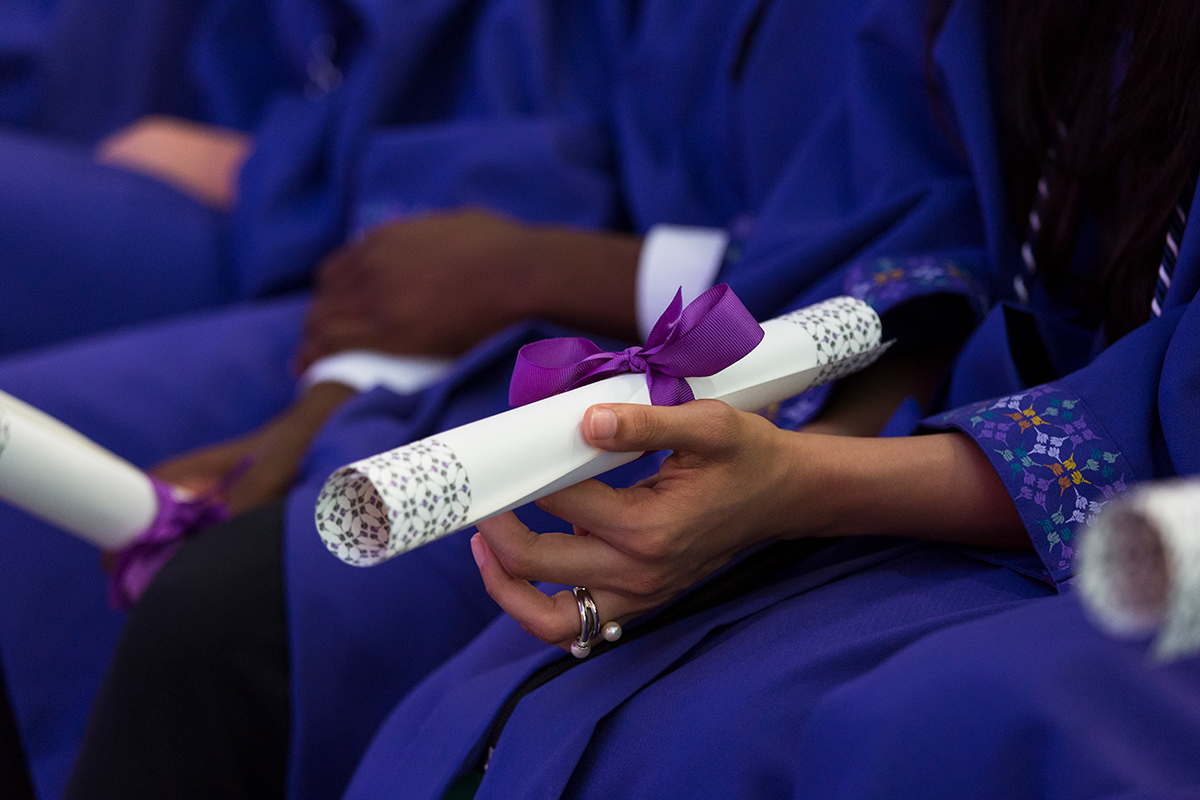 My time at NYU Abu Dhabi has really taught me that anything is possible — that I should always open myself up to possibilities.
When I came here, I thought I knew what I wanted to do. I chose to major in Social Research and Public Policy and pursue a minor in Chinese (looking back, I'm not sure I knew how hard Chinese would be!). In addition to that, I felt that I knew what my passions were.  But coming here with a wealth of mentors and a spirit of innovation, I found myself doing things I would never have imagined. One of these was a new career path in the heritage field and working on projects like Breast Cancer Awareness Month with my best friend, Hannah, and the Office of Community Outreach.
Hannah and I ran out to see the torch on the campus dome lit up pink to raise awareness for breast cancer and we couldn't stop jumping with excitement because it was an affirmation that we are part of something bigger, and that the effort we put into ideas and projects here mattered. I am leaving this school with an indomitable spirit, one that has inspired me not to see obstacles but to constantly claim a seat at the table.
Claire Okatch | Kenya | Social Research and Public Policy
The Class of 2018 won global awards, scholarships, and accolades, earning them top spots at prestigious graduate schools and helping to secure employment at some of the world's preeminent businesses and institutions.
For more than half of the Class of 2018, their next step will be to start new jobs and begin applying all they've learned in their time at NYU Abu Dhabi. Many of them have chosen to remain in the United Arab Emirates, at organizations including The National and PricewaterhouseCoopers, while others will travel across the globe to pursue opportunities in the creative industries, at educational fellowships, technology firms, innovative startups, private enterprise, and social research firms. And some are starting careers abroad at companies such as Goldman Sachs, Unilever, SpaceX, and Amazon.
Others will go onto further study, and have already been accepted to graduate programs in disciplines spanning transportation and engineering, architecture and urban development, international security, law, economics, social and international policy, and development, healthcare, writing, and the sciences. They are studying for degrees at the world's leading institutions including Harvard, The Juilliard School, Cambridge, Paris School of Economics, University of Oxford, Cornell, Stanford, Georgetown, and Columbia.
Awards and Accolades
2 Rhodes Scholars
1 Al Ghurair STEM Scholar
1 Critical Language Scholar
1 Erasmus Mundus Scholar
2 US Fulbright Student Grants
McGill-UAE STEM Scholar
A MESSAGE TO OUR GRADUATES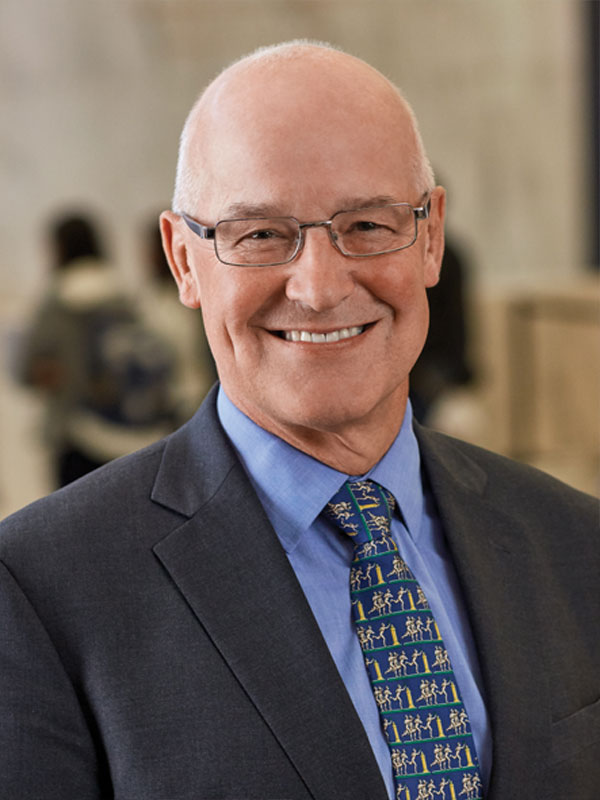 Andrew Hamilton,  President, NYU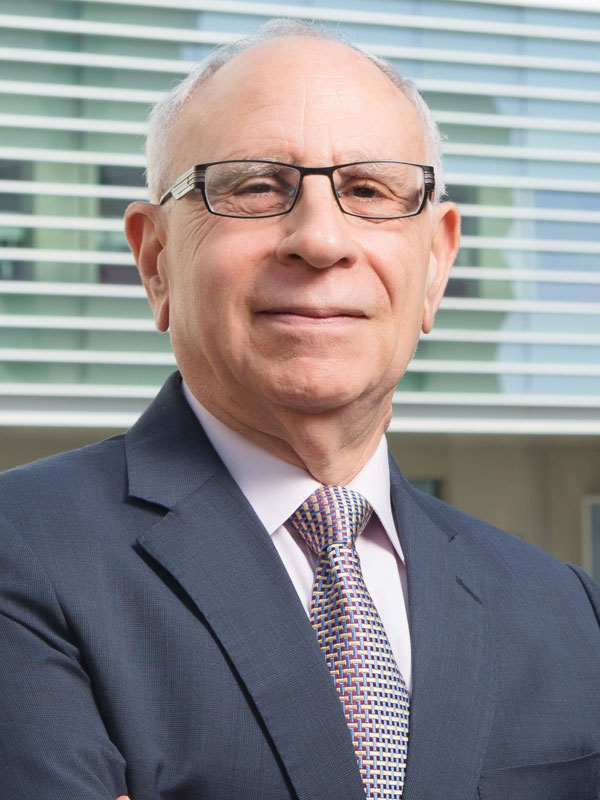 Al Bloom, Vice Chancellor, NYUAD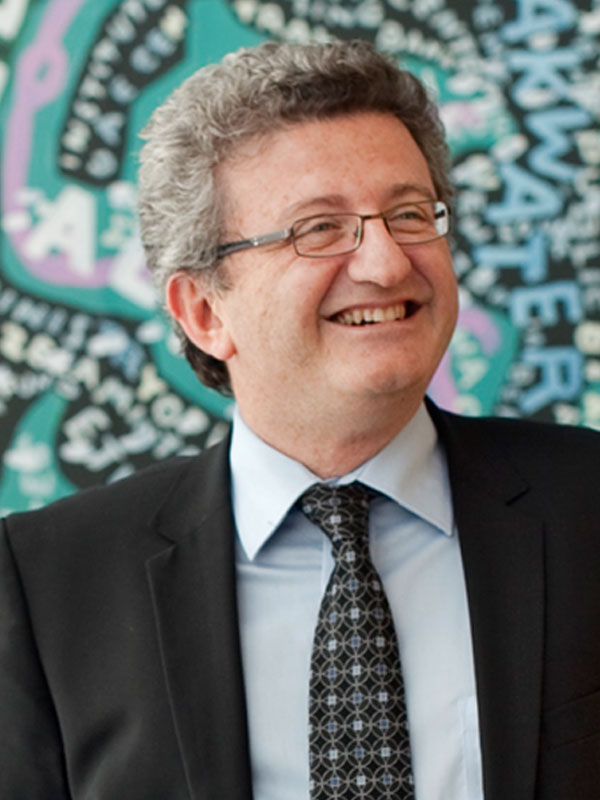 Fabio Piano, Provost, NYUAD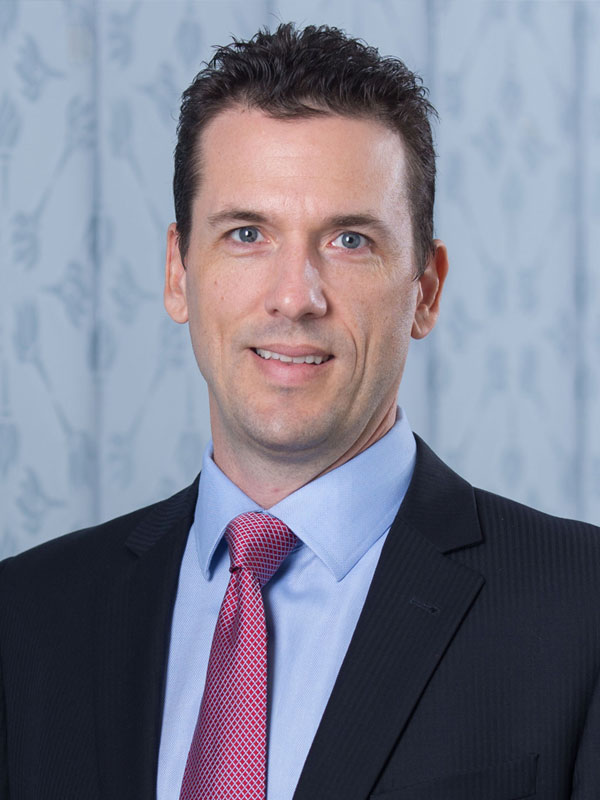 Kyle Farley Associate Vice Chancellor of Student Affairs and Dean of Students, NYUAD
When NYU Abu Dhabi's Class of 2018 arrived on campus four years ago, you made a bold commitment to join a pioneering institution. In choosing NYU Abu Dhabi for your undergraduate experience, you embarked on a journey that was both challenging and exhilarating: to help create a new paradigm for higher education in an international city on the rise.
Over the past four years, you have engaged in rigorous academic pursuit enriched by a global context, exemplifying the power of global education to shape leaders for a more informed, productive, just, and cooperative world. You have brought minds together with a new respect for difference and understanding of common purpose.
From all of us at NYU, thank you. You helped transform NYU Abu Dhabi from an idea into a school with a distinctive impact on higher education and on the world. We are proud to count you among the alumni of both NYU and NYU Abu Dhabi.
Congratulations, Class of 2018!