NYUAD International Hackathon for Social Good
Quantum Computing and UN Sustainable Development Goals
2023 WINNERS
1st Place, 'Audience Choice Award' and a Special Award: GESDA Open Quantum Institute (OQI)
Team 5 –
Smart Current التيار الذكي
Focus on Affordable & Clean Energy
Quantum topology and neural networks for blackout response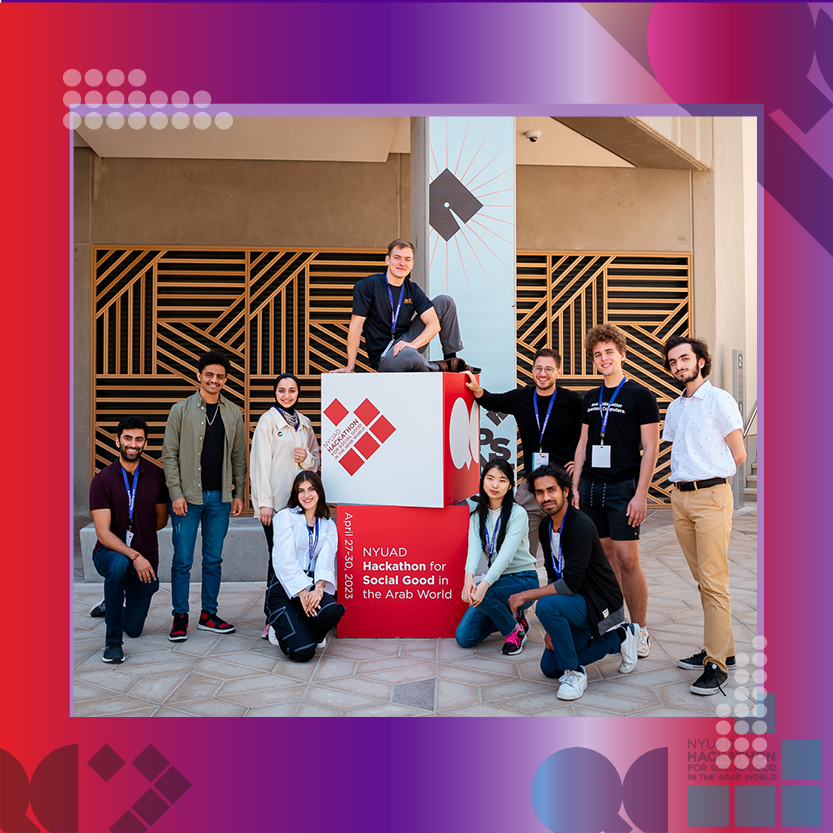 Students
Elias Xaver Huber, ETH Zürich / NUS Singapore, Singapore

Omar Al – Khazali, American University of Sharjah, UAE

Candice Kang, UC Berkeley, USA

Haya Fuad Al Zuabi, Ajman University, UAE

Allen Baranov, MIT, USA

Yaffa Hassan Jaradat, Palestine Polytechnic University, Palestine

Henok Daniel Kahsay, Khalifa University, UAE
Mentors
Stephen Lang,

Co-Founder / UX Designer

, USA
Sohum Thakkar,

Quantum Software Engineer,

QC Ware Corp, USA

Kannan Vijayadharan, PhD Student, University of Padova, Italy
It's allowed me to learn things that I would not normally do. Before this, I worked on quantum hardware but I didn't know the applications. It's fun!
This hackathon has been an amazing opportunity to work with international teams and learn from one another
2nd Place
Team 8 –
Qatrah | قطرة | (Droplet)
Focus on Clean Water & Sanitation and
Industry innovation & infrastructure
Using quantum computing to design a more precise, environmental friendly and robust water distribution network.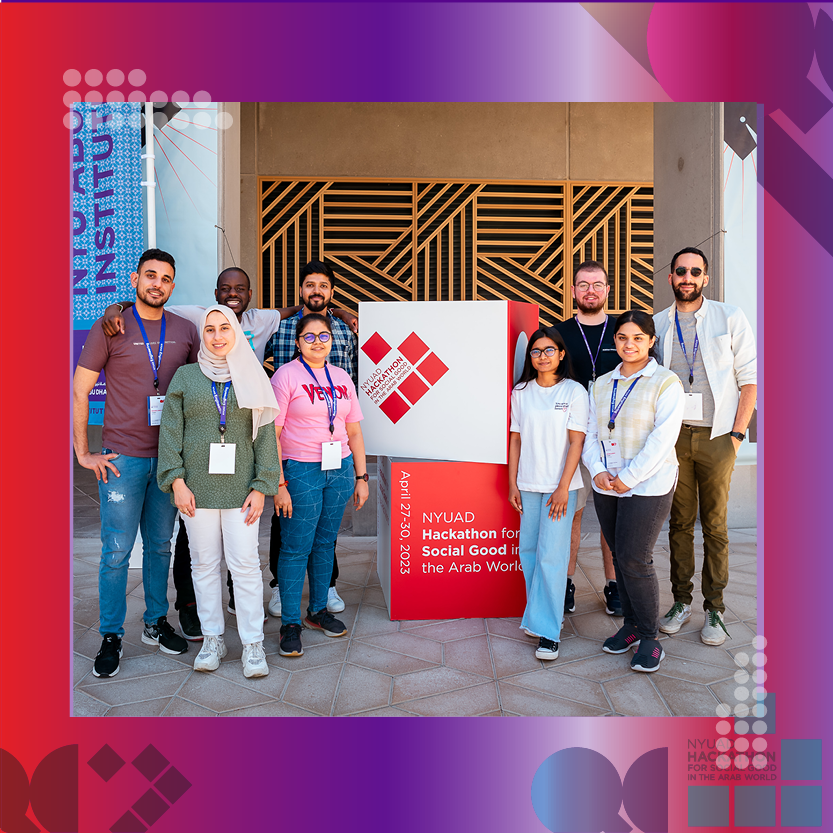 Students
Mst Airin Haque Anika, NYU Abu Dhabi, UAE

Mohamed Amine Garrach, National School of Electronics and Telecommunications of Sfax (ENET'Com), France

Ghadeer Mahmoud Sawalha, Khalifa University, UAE

Anas Musa Mohammad Mohammad, Applied Scince Private University, Jordan

Selin Doğa Orhan, Izmir University of Economics, Turkey

Yaser Haitham Alosh, University of Sharjah, UAE

Sanjana Nambiar, NYU Abu Dhabi, UAE

Lakshika Rathi, Indian Institute of Technology Delhi, India

Basant Abdelaal, Student, The American University in Cairo, Egypt
Mentors
Fouad Afiouni, CQTS – NYU Abu Dhabi, UAE

Victory Omole,

Senior Software Engineer,

Infleqtion, USA

Akash Kant, Software Developer, Motorq and Qbraid, Masters Student, Arizona University, USA

El Amine Cherrat,

Quantum Scientist,

QC Ware, France
This hackathon was a learning roller-coaster where we worked for long hours and interacted with multiple people from around the world. It was a great experience working with three awesome mentors while learning from them and their experiences.
The NYUAD hackathon gives me an opportunity to say that i'm very lucky to learn with such a diverse group of intellectually curious students.
3rd Place
Team 1 –
feeQra | فكرة
Focus on Good Health & Wellbeing
We helps medical professionals with early detection of malignant tumors in patients using quantum machine learning.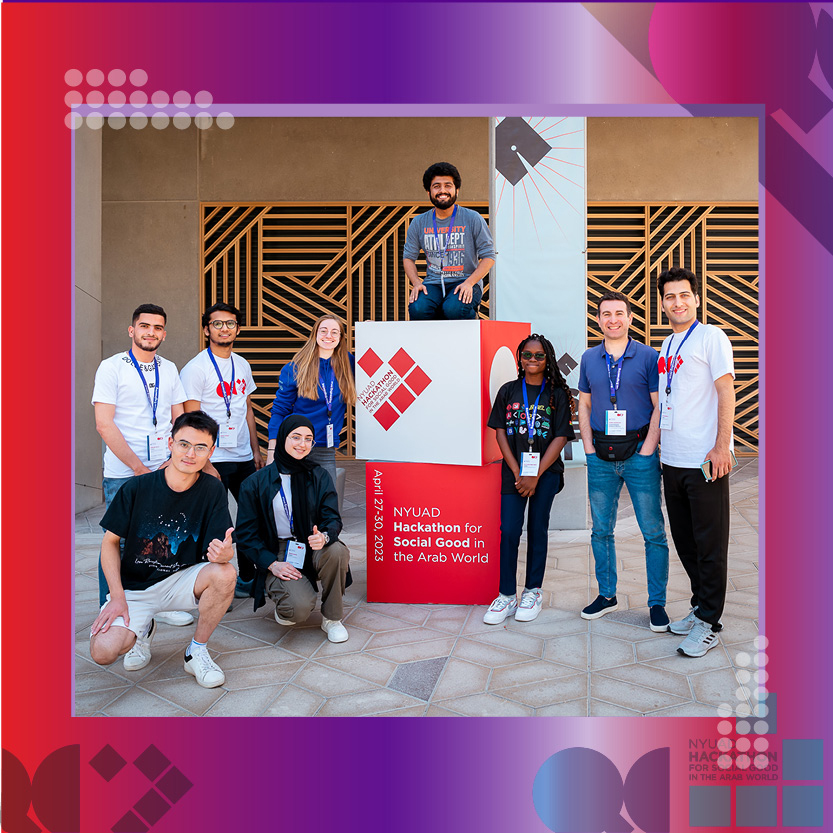 Students
Elena Acinapura, ETH Zürich, Switzerland

Adjo Axoefa Irène Amedji, Defitech, Togo

Meriem Aoudia, University of Sharjah, UAE

Ashok Timsina, NYU Abu Dhabi, UAE

Dernane Djilali, National School of Information and Communication Technologies and Post, Algeria

Reem Hazim, NYU Abu Dhabi, UAE
Mentors
Abbas Hassasfar

, PhD Student,

Stellenbosch University

Utkarsh Azad, Quantum Scientist, Xanadu Quantum Technologies

Robert Basmadjian, Interim Professor, Clausthal University of Technology

Zixiao Xu, Masters Student, Carnegie Mellon University
Quantum computing: the future is now.
The quantum future is all about the friends and memories we make along the way.
Audience Choice Award
Team 12 – FuQdan | فُقدان
Focus on Good Health & Well-Being
Early detection of Alzheimer's disease using Quantum-Enhanced Machine Learning helps patients to slow the progression of the disease and helps insurers lower healthcare costs.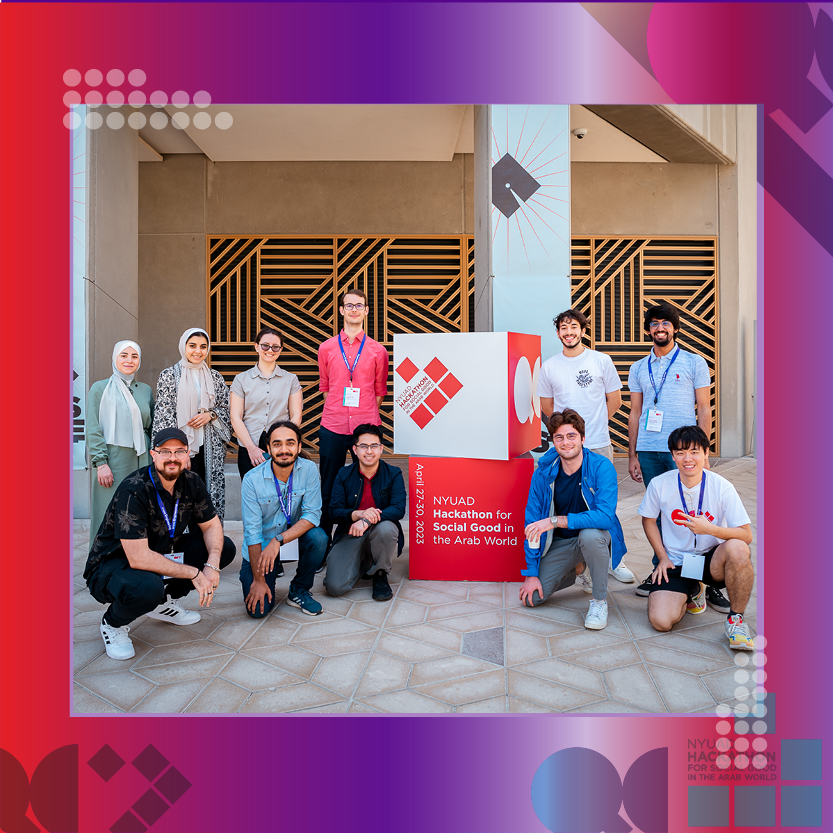 Students
Alessandro Sinibaldi, EPFL, Switzerland

Yugoo Lu, NYU Abu Dhabi, UAE

Shahd Helal Rashed Lubada, An Najah National University, Palestine

Nadeen Nassif Mahmoud Sayed, Nile University, Egypt

Dea Likaj, NYU Abu Dhabi, UAE

Firas Darwish, NYU Abu Dhabi (NYU Abu Dhabi), UAE

Prince Joseph Erneszer Javier, Asian Institute of Management, Philippines
Mentors
Pingal Pratyush Nath, PhD Student, Indian Institute of Science, India

Stefan Hillmich, PostDoc, Johannes Kepler University Linz, Austria, 

Amro Imam, Masters Student, NYU, USA

Vardaan Sahgal,

Quantum Computing Researcher,

Netaji Subhas University of Technology, India
We're like qubits.
Each of us can't do much alone. But when we come together and be in superposition, we have the potential to revolutionize the society
Quantum computing is not just a technology, it's a mindset. Let's embrace the power of diversity and global collaboration to unleash the true potential of quantum, and create a world that was once unimaginable.