About the NYUAD Hackathon
Tenth Annual NYUAD International Hackathon for Social Good focusing on Quantum Computing
We are excited to announce the 10th annual NYUAD International Hackathon for Social Good which will focus on one of the most promising technologies of our time, Quantum Computing (QC). The event will be held in person at NYUAD's Conference Center from Wednesday March 30, 2022, to April 1, 2022 (Arriving March 29, 2022 and leaving April 2, 2022).
We plan to arrange and cover the cost of travel, food, hotel, and transportation for all participants.
NYUAD is also excited to announce the establishment of the Center for Quantum and Topological Systems. We are hopeful that this Hackathon will provide opportunities for Quantum Computing networking, and future research and project collaborations with the NYUAD Center for Quantum and Topological Systems.
Since quantum computing is expected to revolutionize the world as we know it, we need to make sure that our hackathon participants are equipped with the necessary skills needed for QC and empower a new generation of students to use the most advanced quantum hardware. Students will utilize these acquired new QC skills for social good and make a positive impact on the future of our society, as quantum computers are capable of solving hard computational problems.
We are honored to partner with Amazon Web Services (AWS). We are extremely thankful for their partnership providing access to quantum computing technology via Amazon Braket and for their generous sponsorship of our Hackathon.
We are also thankful to our partner qBraid for managing our access to the quantum computing technology via Amazon Braket, and for generously agreeing to develop a special environment for the NYUAD Hackathon containing all of the packages and dependencies necessary to develop applications during this Hackathon.
We are also excited to partner with Stanford, and Yale QC Hack 2022, The Technology Innovation Institute (TII), The NYUAD Institute for Quantum Science and Technology (IQST), University of Calgary Institute for Quantum Science, Quantum Algorithms Institute (QAI).
The NYUAD Hackathon participants will learn about quantum computing and use quantum-based technologies while developing their own solutions and working in cross-disciplinary and diverse global teams. This special Hackathon will be supported by top global Quantum Computing experts from both industry and academia such as Amazon Web Services, Qbraid, Google, Stanford, and Yale QC Hack 2022, The NYUAD Center for Quantum and Topological Systems, University of Calgary Institute for Quantum Science, Quantum Algorithms Institute (Canada), QC researcher for the University Linz, Microsoft, AstraZeneca, IBM, to provide our interdisciplinary hackathon participants with high-level quantum computing education (virtual workshops by mid-march, keynote, and lighting talks during the event), and to mentor teams, and explore along with the students quantum computing solutions to a wide range of challenging projects from machine learning and AI, to physics (complex simulation problems), chemistry, computer science, healthcare, math, to online gaming, security, social sciences and the arts (quantum-generated artwork). We also are proud to receive and accept nominations from the winners of the top quantum computing hackathons such as the MIT IquHacks, and the Stanford and Yale Quantum Computing Hackathon.
During the NYUAD hackathon, we will form cross-disciplinary global teams (5 students per team) building solutions to challenging problems we are facing today using Quantum Computing technologies.
Goal
The goal of the NYUAD Hackathon is to promote innovation in computer science, tech startups, and the development of innovative technology for the social good. This event will provide an opportunity for students in the Arab world to experience the full cycle of creating a tech startup (sharing and generating ideas, pitching ideas, learning new platforms and programming languages, designing and developing mobile and web applications, and working with a team). Aside from learning top practices in software development, students will also get a rare opportunity to be mentored by leaders in both industry and academia. Also, students will create innovative and solution-based technology for social good, which is becoming an important goal for computer scientists worldwide, as the field is now viewed as having created revolutionary innovations in many areas. We hope this Hackathon creates opportunities for future international project collaboration, launching startups, and undertaking academic research. The best apps are eligible for great prizes.
About
The Annual NYUAD International Hackathon is a three-day programming marathon, during which renowned international computer science professors, founders of successful startups, technology professionals, and venture capitalists come together at NYUAD to lead teams of talented computer science students from all over the world (the majority of the students will be from the Arab world), to create mobile and web applications. The teams will develop innovative applications relevant to diverse fields such as HEALTH, education, film, music, business, and science for the benefit of social good in the Arab World.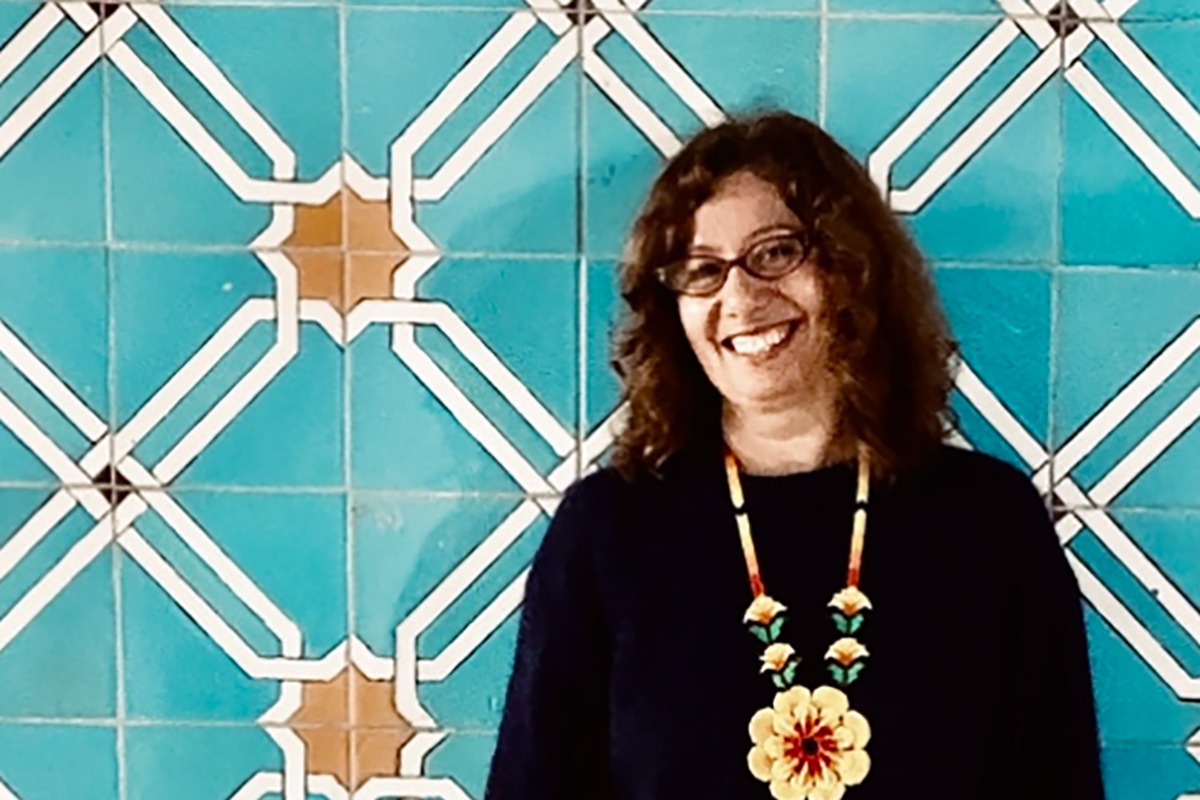 Organized by
Sana Odeh, Affiliated Faculty, NYU Abu Dhabi, Faculty Liaison for Global Programs of Computer Science, and Clinical Professor of Computer Science, Courant Institute of Mathematical Sciences, New York University, New York.