Hackathon Quantum Computing 2022 Winners
1st Place

Qudra | قدرة
Focus on Environment (Climate)
Bringing quantum advantage to distributed and renewable energy grids for enhancing energy security and sustainability.
Technology:D-wave, Qbraid, Qiskit, Python, Jupyter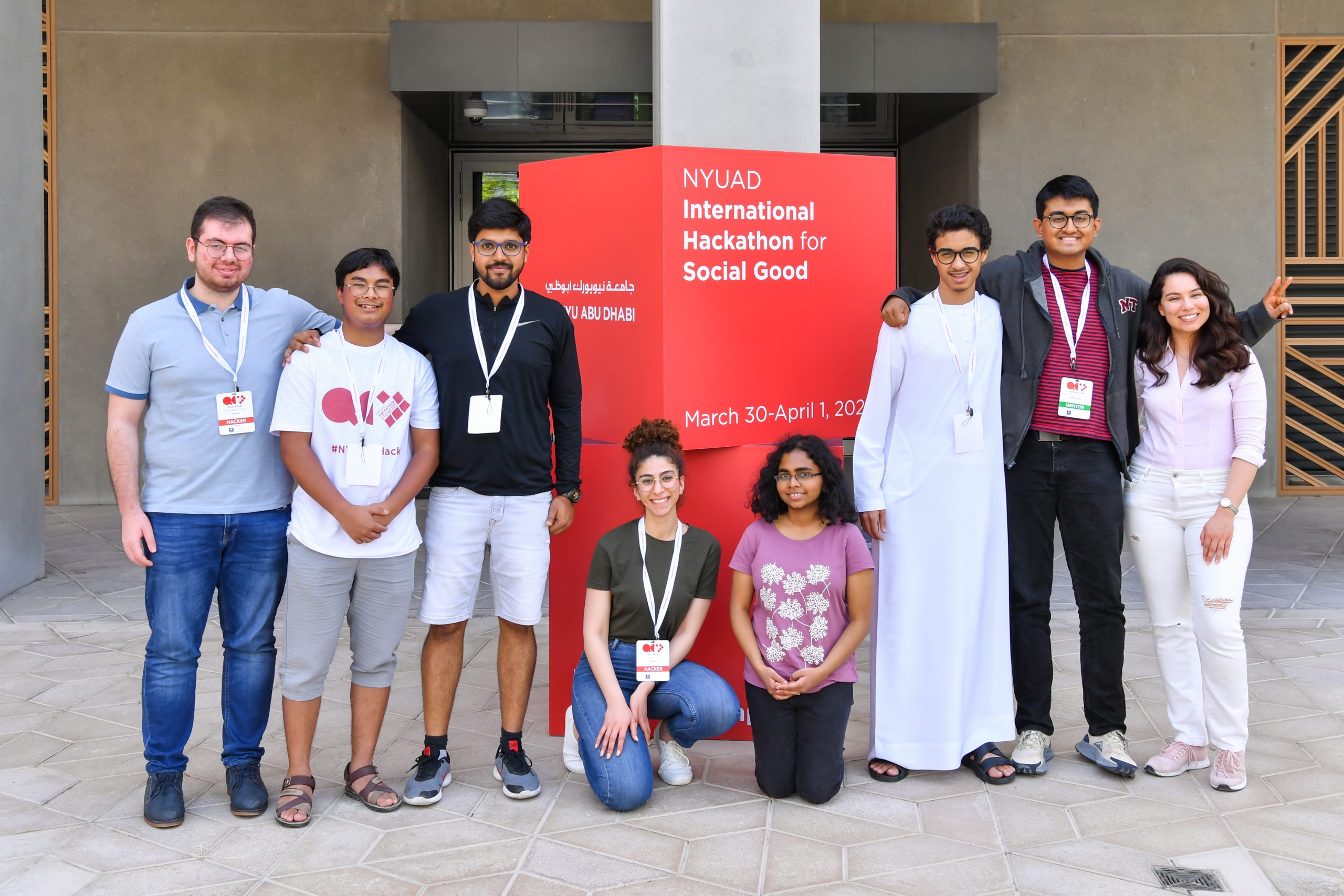 Mentors
Akash Kant, Student and Developer at ASU and Ex-ServiceNow Developer, Arizona State University

Shantanu Jha, Quantum Computing PhD Researcher in the Will Oliver Group (EQuS), Massachusetts Institute of Technology
Students
Asil Qraini, Université de Lille
Fouad Afiouni, American University of Beirut
Gargi Chandrakar, Indian Institute of Technology, Patna
Nurgazy Seidaliev, New York University Abu Dhabi
Sahar Ben Rached, Karlsruhe Institute of Technology
Salem Al Haddad, Khalifa University

Sarthak Prasad Malla, New York University Abu Dhabi
Being at the hackathon exceeded all my expectations. I made new friends and connections, gained new skills not only hard skills but important decision making skills.
Participating in this year's version of NYUAD's hackathon has been a wonderful, memorable experience. Joining a team of diverse individuals, and building things in quantum computing makes the hackathon even more interesting. Thank you NYUAD! – Salem
2nd Place

QS Pirates | قراصنة الاستشعار الكمي
Focus on Healthcare
Quantum sensing detects viruses better than classical sensing.
Technology: Braket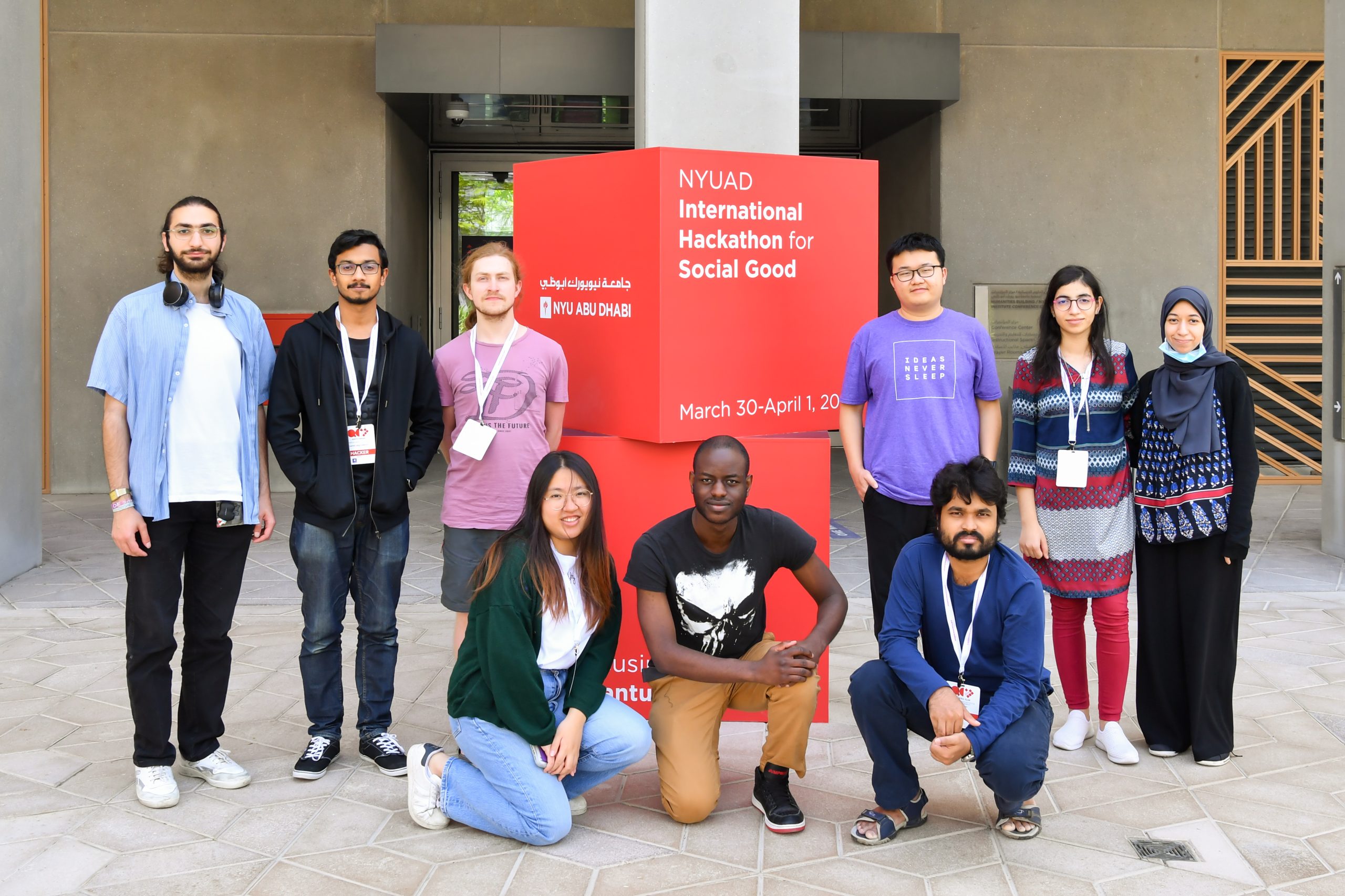 Mentors
Nouhaila Innan, PhD Student, Hassan II University of Casablanca, Morocco
Victory Omole, Software Engineer, Super.tech (United States)
Students
Ashith Farhan, American University of Sharjah
Chin-Ling Hou, New York University Abu Dhabi
Dania Herzalla, New York University Abu Dhabi
Jakub Nowak University of Warsaw
Jawaher Alshamsi, American University Of Sharjah
Pengyu Wang, New York University Abu Dhabi
Zayd Maradni, New York University Abu Dhabi
With quantum computing, qubits can be put in a superposition between 0 and 1. With my team, my first quantum computing hackathon experience can be put in a superposition between challenging and fun, and it can be detected without a quantum sensor
Coming into the Hackathon as someone who has zero experience in quantum computing, I was able to learn and absorb so much new information in the past few days. I am glad this is my first exposure to the concepts and operations of quantum computing with the great mentors and teammates I felt a lot less intimidated and very much supported in my learning journey. It is such a pleasure working with these amazing people on our cool project! I was particularly fascinated by the "quantum DJ" thing that DJ Spooky mentioned during his performance. You can be an amazing DJ and a quantum computer scientist at the same time. How cool is that?
2nd Place

qVerified | كيو فيريفاي
Focus on Research and Development
Even the most genius quantum algorithm can only benefit social good if it has been compiled correctly to the device where it shall be executed. We developed qVerify—an automated solution for checking whether your application has been correctly compiled using IBM Qiskit based on the open-source MQT QCEC tool.
Technology: Python, Qiskit, python Flask , React (frontend framework)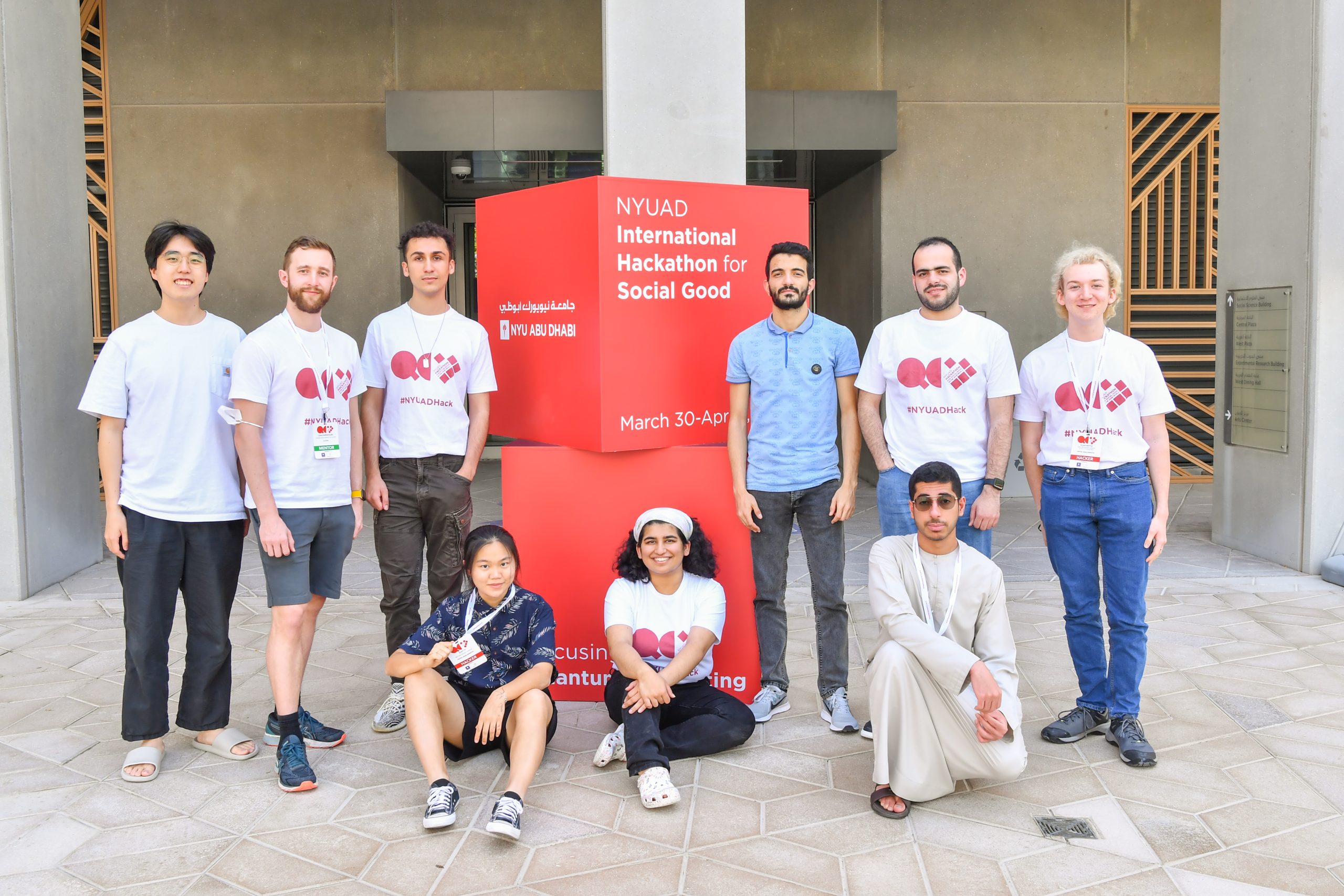 Mentors
Abdelkhalik Aljuneidi, Software Engineer, Takalam L.T.D

Lukas Burgholzer, PhD Student, Johannes Kepler University Linz, Austria
Students
Geon Tack Lee, New York University Abu Dhabi
Iheb Nassim Aouadj, New York university Abu Dhabi
Omar AlRemeithi, Khalifa University
Shahad Fikri, Khalifa University
Silvey Yu, New York University Shanghai
Wen Rahme, New York University Abu Dhabi
Elijah Whittle, New York University Tandon
Gayatri Tyagi, New York University Tandon
This hackathon connects people from all around the world where it aligns with EXPO 2020 theme: "Connecting Minds, Creating the Future." We are utilizing quantum computers for one purpose: the social good. This is a wonderful experience for the students, mentors, judges, and the volunteers where each person shares their diverse culture, technical skills, and creative ideas. As a student, I built my network through this hackathon.
I had a wonderful time at my very first hackathon! I've gotten to meet, work with, and learn from incredibly cool and talented people from all over the world. It's been great to dive directly into a complex and new topic with so many resources and experienced individuals in the field. I can't wait for next year's!
3rd Place

MedQure | مدكيور
Focus on Science (AI, cryptography, security, physics, biochemistry, math and CS algorithms)
Using Blind quantum computing to allow a client with limited computation ability to securely classify sensitive healthcare data on an untrusted cloud based quantum computer.
Technology: Qiskit, Braket.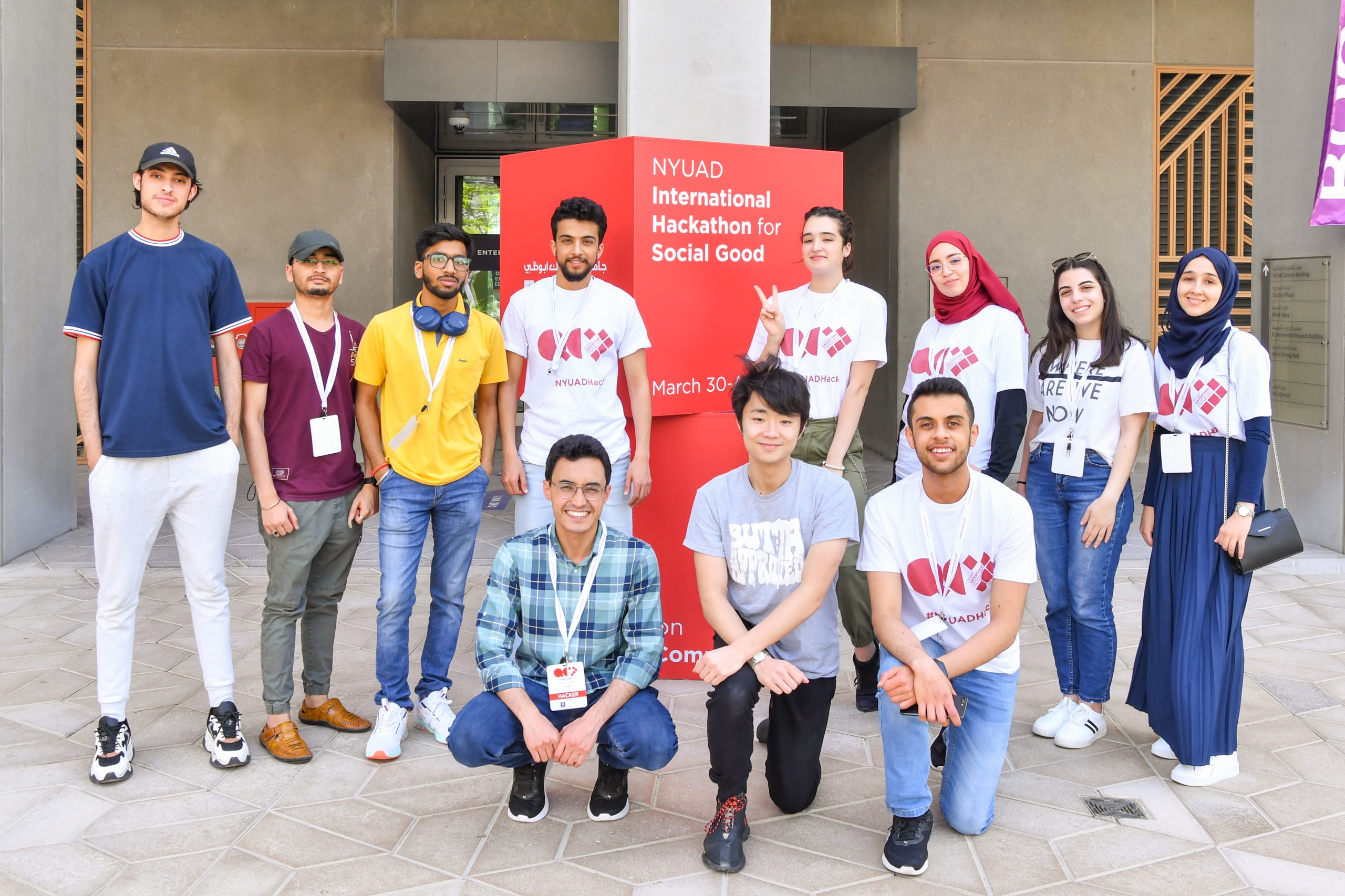 Mentors
Mohamed Yassine Ferjani, Quantum Computing Researcher, Qbee
Ricky Young, Founder, qBraid
Students
Boudaoud Khaled Afif, New York University Abu Dhabi
Lina Mezdour, New York University Abu Dhabi
Mohammed Nassar, Applied Science Private University
Narimane Hennouni, New York University Abu Dhabi
Nour El Hassane, New York University Abu Dhabi
Parv Agarwal, LNM Institute Of Information Technology
Samyam Lamichhane, New York University Abu Dhabi
Sima Saboh, An Najah National University
Ramy Harib, University of Tripoli
3rd Place

Team 22 | فريق 22
Focus on Logistics Optimization
Optimizing routing of mobile medical services
Technology: D-Wave, qBraid, JavaScript, Python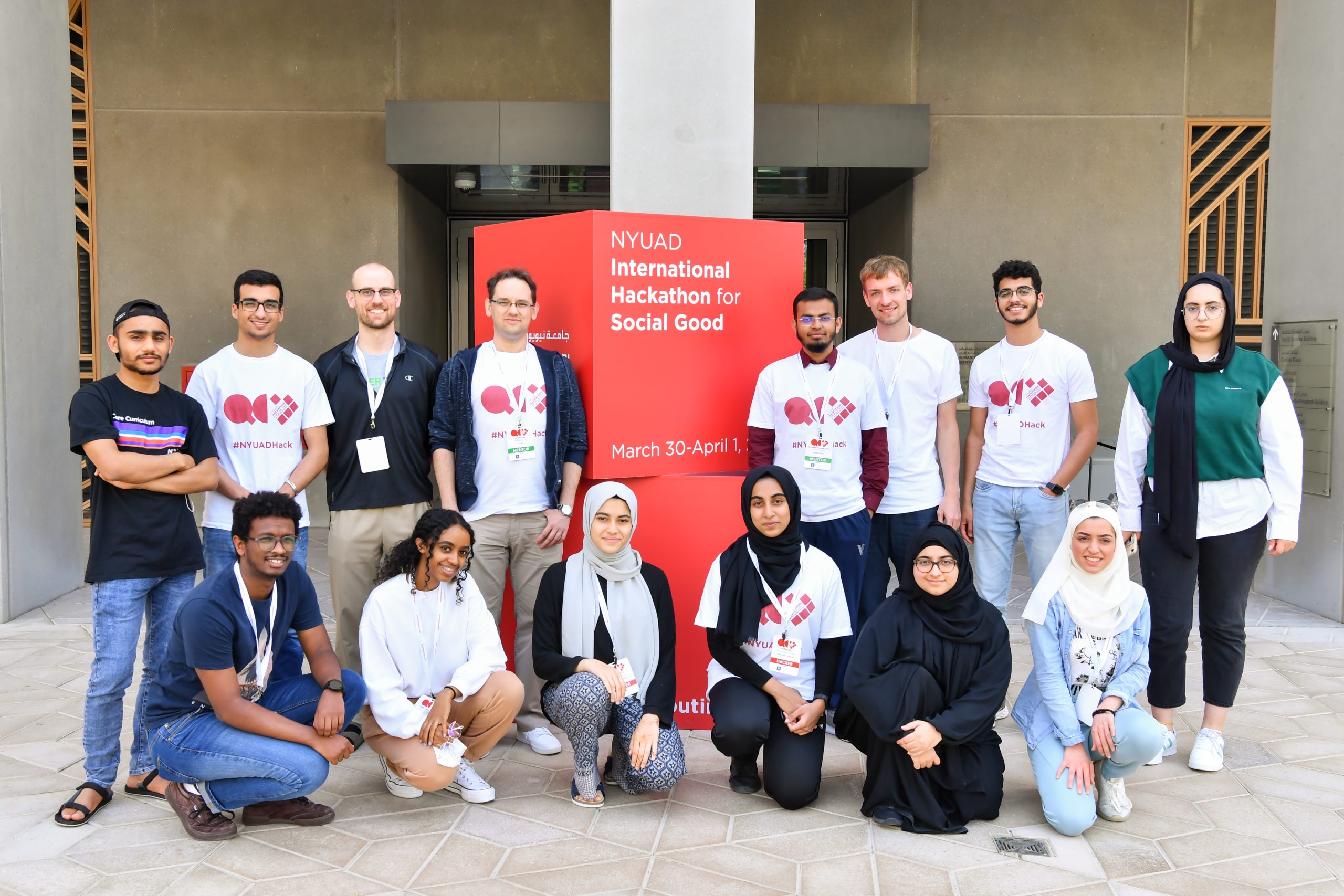 Mentors
Alexander Degner, Game Designer / Senior Technical Artist, K5 Factory GmbH

Mohammad Aamir Sohail, Graduate Student Research Assistant, University of Michigan

Paweł Gora, CEO, Quantum AI Foundation
Students
Chaimae Abouzahir, New York University Abu Dhabi
Fatima Al Zahraa Maarouf, Lebanese American University
Hamza Boudouche, Mohammed V University in Rabat
Malak Mansour, New York University Abu Dhabi
Mariam Alsafi, Khalifa University
Sashank Neupane, New York University Abu Dhabi
Teague Tomesh, Princeton University
Tasnim Ahmed, New York University Abu Dhabi
Tiemar Semere Berhe, Khalifa University
Yaphet Elias Weldegebriel, Khalifa University
Ziad Mohamed Abdelfattah Hassan, New York University Abu Dhabi