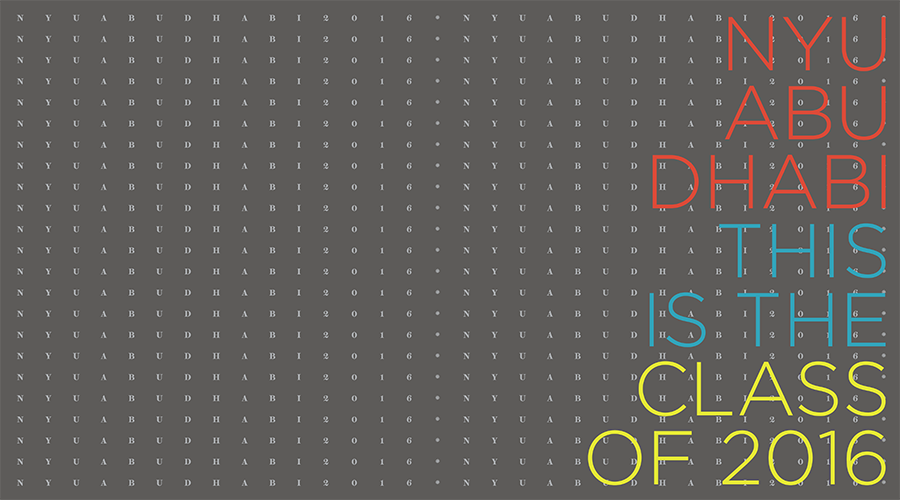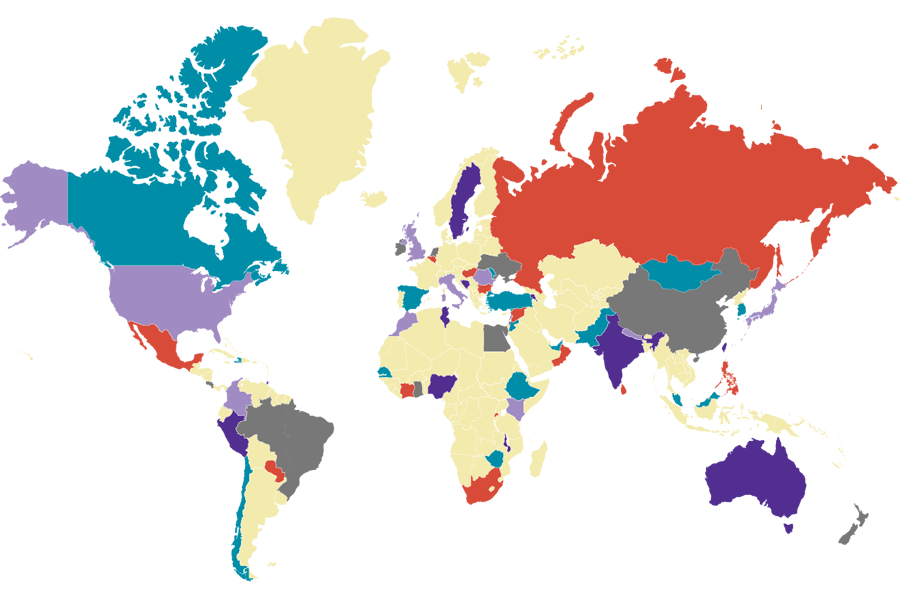 INTERNSHIPS WERE HELD IN THE UAE
TOTAL INTERNSHIPS HELD IN THE PAST FOUR YEARS
INVOLVED IN COMMUNITY SERVICES
Abu Dhabi Music and Arts Foundation
Abu Dhabi Tourism and Culture Authority
Afro Latin Jazz Orchestra
Al Hayat (United Nations Bureau)
Al Jazeera
Amazon
AmCham Abu Dhabi
American Center for Psychiatry and Neurology
Bank of America Merrill Lynch
Barclays
Brookings Institute
Cineuropa
Cisco Korea
CNN
Costa Rican Mission to the United Nations
Council on American-Islamic Relations
Credit Suisse
Delma Institute
Deloitte & Touche
Ernst & Young
Eversheds
Ghanian Parliament
Gianni, Origoni, Grippo, Cappelli & Partners
Hedayah
Hill + Knowlton Strategies
IBM
Institute of International Education
InterHealth Canada
International Organization for Migration
JP Morgan Chase
KPMG
Louvre Abu Dhabi
LUKOIL Overseas Sevice
Ministry of Economy and Trade (Ukraine)
Ministry of Foreign Affairs (UAE)
National Bank of Abu Dhabi
PA Consulting Group Middle East
Pace Energy and Climate Center
Palantir Technologies
Paula Cooper Gallery
Rhizome
Sheikh Saud bin Saqr Al Qasimi Foundation
The Farjam Foundation
The New York Times
Third Line Gallery
Thomson Reuters
TRENDS Research & Advisory
Twofour54
United Nations High Commissioner for Refugees
Waha Capital
World Bank
WE BECAME FAMILY
by Layan Abu Yassin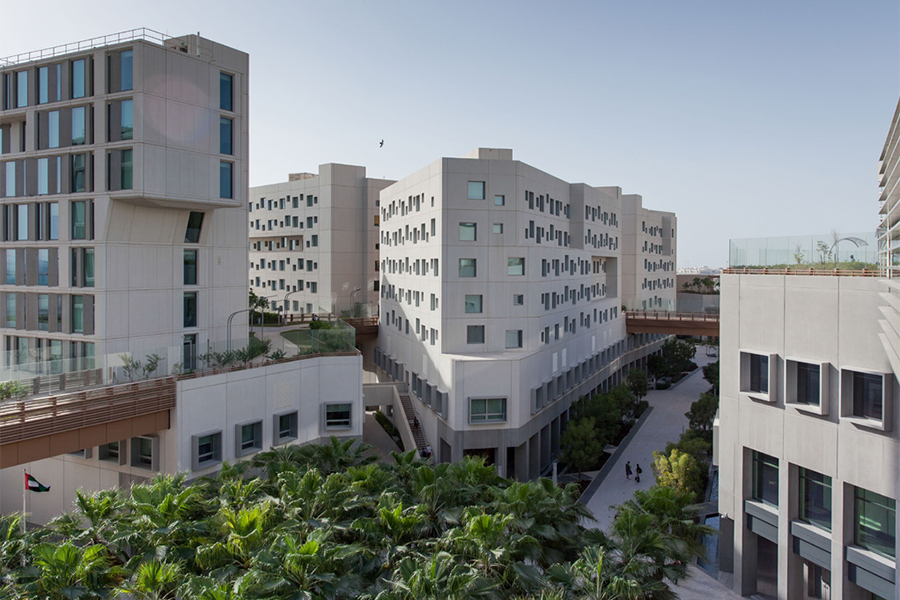 "Ellal leqa' — until we meet again"
Since joining NYU Abu Dhabi four years ago my life has been an unpredictable adventure. The most beautiful part of this experience is that I was introduced to a group of people who have become my family.
I remember climbing a sand dune in freshman year with my classmates and not coming down until the next morning. I remember looking up at the night sky and thinking: these are the people who would become my family.
Since then I've traveled more, learned more and lived more. I left the UAE many times to study abroad but even from thousands of miles away I never lost the feeling of being a part of the NYUAD family — mainly because the conversations that started on the top of that sand dune never stopped. They continued in classes, at mealtimes, on long airplane rides, and often over Skype.
I know that my adventure at NYUAD is coming to an end but it is not the end of the conversation that binds me with the people I met here. We learned how to think and build projects together. We developed a framework of thinking that has prepared us for the world.
I am ready for the start of a new adventure but instead of saying ma'a salama to NYUAD I will say ellal leqa', which means until we meet again. Because I am sure that we will.
Layan Abu Yassin was born and raised in Jordan and specialized in economics, finance and computer science studies at NYU Abu Dhabi. She was involved in Student Government, faculty committees, and completed multiple internships at financial companies in the UAE and abroad. Layan will attend NYU Stern as a Berkley Scholar.
NEVER STOP ASKING QUESTIONS
by Farah Shamout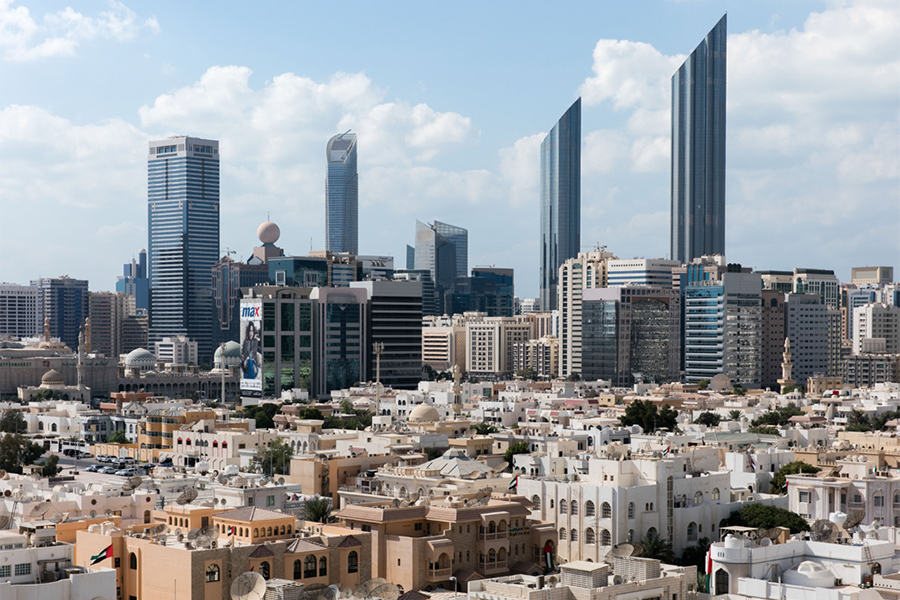 "We share values of tolerance, respect and empathy"
As I packed my suitcase to leave for my freshman year at NYU Abu Dhabi, I gazed over at a photograph of my siblings and me sitting beside the UAE's Founding Father, His Highness Sheikh Zayed bin Sultan Al Nahyan, may he rest in peace. The picture has been framed next to my bed since it was taken at an Abu Dhabi hotel in 2003. Intimidated by the thought of leaving my home in Jordan, it stood there as a reminder of the first warm connection I had in Abu Dhabi as a young girl.
Over the last four years, the city has grown warmer to me because of community connections and strong relationships with professors, mentors, classmates and roommates. Looking back on my journey, I've become a reflection of the outstanding people I've met and the travel stories we've written together. We came to the UAE from around the world with different belief systems but we share values of tolerance, respect, and empathy.
NYUAD's global education has taught me not only how to answer questions, but how to ask the right questions, while valuing the region's identity, culture and heritage. NYUAD has instilled in me a love of learning and the skills to think for myself – academically, socially, physically and spiritually.
Wherever life takes me, I will frame my memories of NYUAD around that photograph taken 13 years ago. I remember it like it was yesterday: Sheikh Zayed asked if I wanted to live in Abu Dhabi and I answered, "I don't know, maybe." Now, as a graduate of NYUAD ready to take on the world, I wish I could go back and change what I said because Abu Dhabi has become my second home.
Farah Shamout, from Jordan, studied computer engineering. As a student, she completed published biomedical engineering research at Imperial College London. In her senior year, she was president of Student Government. Farah will attend the University of Oxford as a Rhodes Scholar.
LEARN TO SPEAK THE UNIVERSAL LANGUAGE OF KINDNESS
by Geo Kamus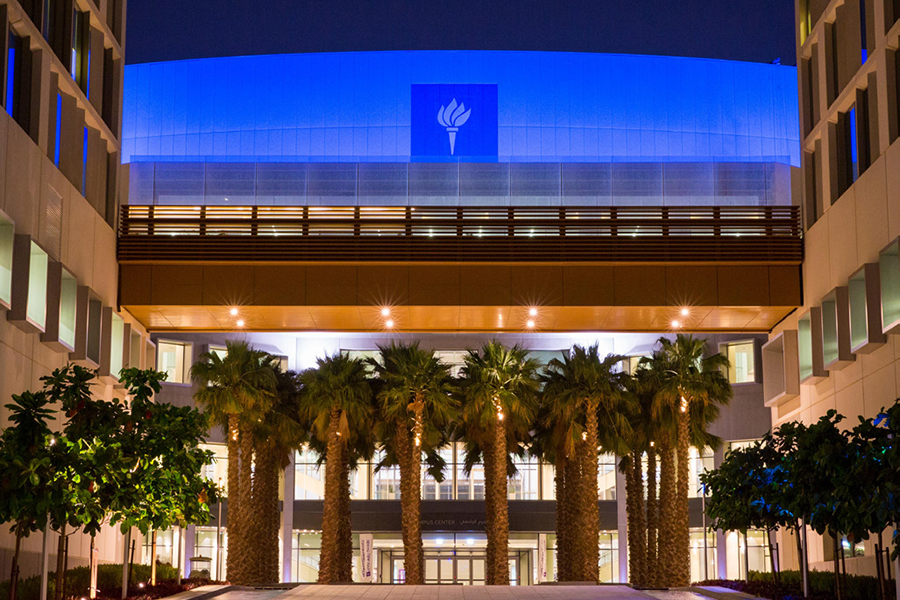 "Home can feel closer than you think"
I have a lifelong relationship with language. I love the different sounds and shapes my mouth makes, and each language offers a different expression of my humanity. For me, service to the community is its own language. People will always understand kindness when it passes through, no matter the culture or background. As a student at NYU Abu Dhabi, my fluency in the language of kindness has grown tremendously through volunteer opportunities on campus and beyond.
In 2013, when the Philippines was struck by a powerful typhoon, we organized a fundraiser to help communities affected by the storm. We put together a concert in the campus dining hall and left a box at the entrance to collect donations. The community's response was overwhelming and a significant sum was raised to make an impact back home. I've also traveled as far as London and Buenos Aires to work on sustainable farming projects and help deliver affordable medical services to low-income communities.
Like Arabic, Chinese, or any other language, the trick in the language of kindness is practice, and what you share with others may come back to you in unexpected ways. Being at NYUAD for four years, surrounded by people who truly care, has deepened my own capacity to love and I've discovered that home can feel closer than you think.
Geo Kamus majored in economics and political science. He has been involved in Student Government, ADvocacy, Society for Global Development, and the Association for Southeast Asian Nations SIG. He plans to return to the Philippines to spend some much needed time with family.
THE START OF A LIFELONG CONVERSATION
by Abhijai Garg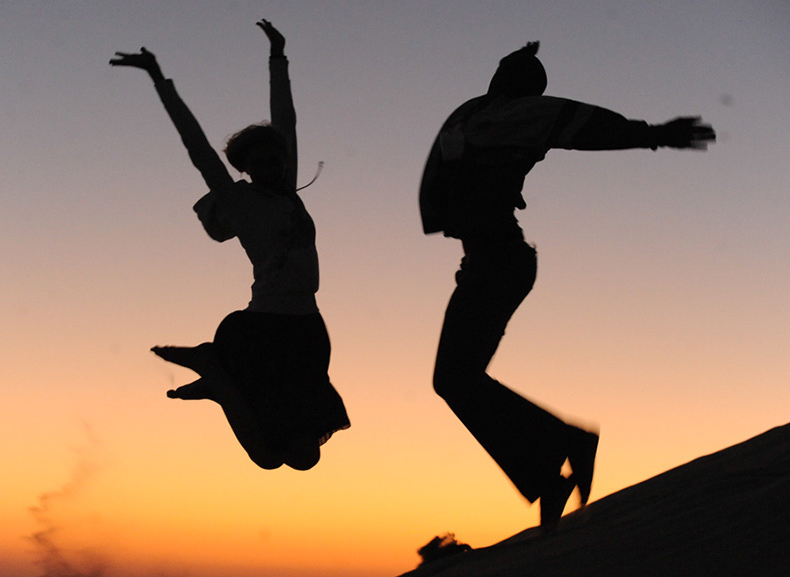 "One of the most enriching experiences of my life"
I still remember the day I fell in love with NYU Abu Dhabi. It was during Candidate Weekend in February 2011. Unfortunately, the customary trip to the desert was canceled because of a sandstorm. Instead, we converted the multipurpose room of the Downtown Campus into a makeshift desert-camp-like setting with majlises, and danced our hearts out. That night, about 100 students from all over the world became friends and learned new dance steps from each other. The last four years in Abu Dhabi have been a little like that dance: an unpredictable experience that has kept me on my toes.
Four years of cross-continent adventures with nearly 150 classmates has been one of the most enriching experiences of my life. Learning from and with so many amazing classmates, exceptional professors, and support staff has been humbling. One of the most important things I will take away from my time at NYUAD is the value of taking chances, whether it's picking up a difficult academic project or traveling to Egypt with no Arabic language skills. The people here invited me push myself and explore new horizons.
There is something about this place that words will never be able to describe. But there's a certain comfort in knowing that no matter where you go from here, an old friend, somewhere in the world, will always have a couch for you to sleep on. I'm proud to be part of such a diverse group of people and I think our collective experience at NYUAD marks the start of a lifelong conversation.
Abhijai Garg is from India and studied computer science. As a student he led the organizing board of the Global Issues Network International Conference and served as president of the South Asian SIG TASHAN. Abhijai will join consulting firm Accenture in London.
FAVORITE LOCAL SPOTS: SAADIYAT BEACH, HOT POT, BONNA ANNEE & KFC DELIVERY
THEY ARE READY
Awards & Accolades
The Class of 2016 won global awards, scholarships, grants and accolades, earning them top spots at prestigious graduates schools and helping to secure employment at some of the world's preeminent businesses and institutions.
For more than half of the Class of 2016, their next step will be to start new jobs and begin applying all they've learned in their time at NYU Abu Dhabi. Many of them have chosen to remain in the United Arab Emirates, while others will travel across the globe to pursue opportunities at educational fellowships, technology giants, innovative startups, major financial institutions, art galleries, and social research firms.
Many will go on to further study, and have already been accepted to graduate programs in disciplines spanning theoretical physics, law, creative writing, economics, engineering, international relations, Arabic language, sociology, and biomedicine at global institutions including Cambridge, Oxford, University College London, MIT, Brown, California Institute of the Arts, KTH Royal Institute of Technology, Columbia, Stockholm School of Economics, and the School of the Art Institute of Chicago.
Google Cloud Developer Challenge
Abu Dhabi Festival Visual Arts Award
Clinton Global Initiative (CGI)
The Orange-Oasis Start-up Competition at Abu Dhabi Media Summit
Sila Conference Prize
NYU President's Service Award
Moscow Debate Tournament
Innovator
Best m-Government Service Award
Google Anita Borg Memorial Scholarship
US Student Fulbright Grant
Rhodes Scholarship
Yenching Academy Scholars Program
NYU Abu Dhabi International Hackathon for Social Good in the Arab World
ALWAYS BREATHE
by Veronica Houk
"Re-imagine the possibilities"
One evening last September, a friend and I reconnected after spending several months on different continents. He had just completed a scuba diving course that I took as a freshman. After three years, I admitted, I'd forgotten the basic rules of diving. "They're pretty easy," my friend assured, "try to remember."
I rattled off the ones I could recall: check your equipment, plan ahead, ascend slowly and with control. As I did, it occurred to me that my time at NYU Abu Dhabi has taught me similar rules by which to live and learn: be prepared, execute your plans, take it slow and steady.
But I've also learned that not all diving analogies apply to life at NYUAD. For some of us, this place wasn't in the plan. Most of us had no idea what the future would hold. Instead, NYUAD often embodies the joy of spontaneity, prompting students to re-imagine the possibilities and make plans as we go. We've been gifted with the surprise of unexpected travel, new passions, and diverse friendships. And yet these experiences are neither frivolous nor fixed.
The university also bends the fundamental rule in scuba diving to always stick with a buddy. An inevitable aspect of being a student here is separation from friends to pursue summer internships, study abroad, or hide away in a room all weekend to complete a project. Even if we sometimes felt lost in these depths, the experiences asked us to grow independently and focus on our own cultivation so that we could flourish into better leaders and better buddies.
Still, NYUAD has fully emphasized the importance of a fundamental yet ultimately transcendental tip that is central to both scuba diving and life — the one guideline I forgot to mention while catching up with my classmate in September. None of us would have made it through the deadlines, jet lag, athletics matches, provoking conversations, or bouts of passionate laughter without abiding by this essential rule: always breathe.
I am grateful for both the guidelines NYUAD has instilled and those it has encouraged me to break. To all of my buddies leaving NYUAD, I hope you enjoy the water.
Veronica Houk, a New York native, majored in literature with a concentration in art history. During her studies she worked as a Resident Assistant, founded the Veggie Might SIG, and won an Al Khayr Award for Senior Leader. Veronica will attend the Yenching Academy of Peking University to pursue a master's degree in China Studies.
A MESSAGE TO OUR GRADUATES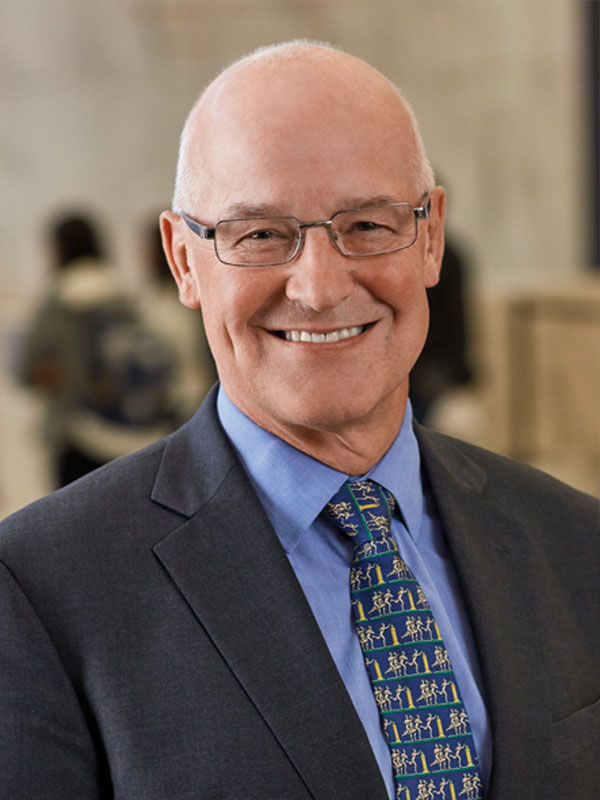 Andrew Hamilton
NYU President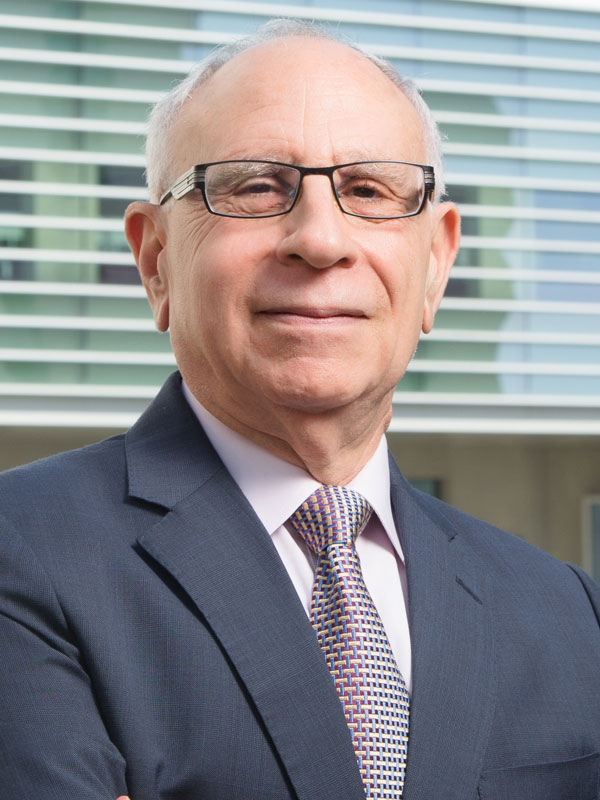 Al Bloom
NYUAD Vice Chancellor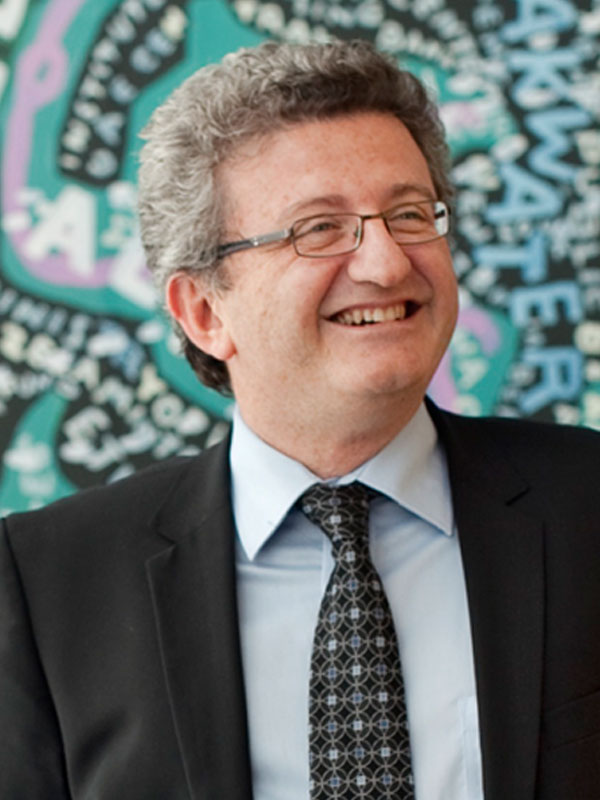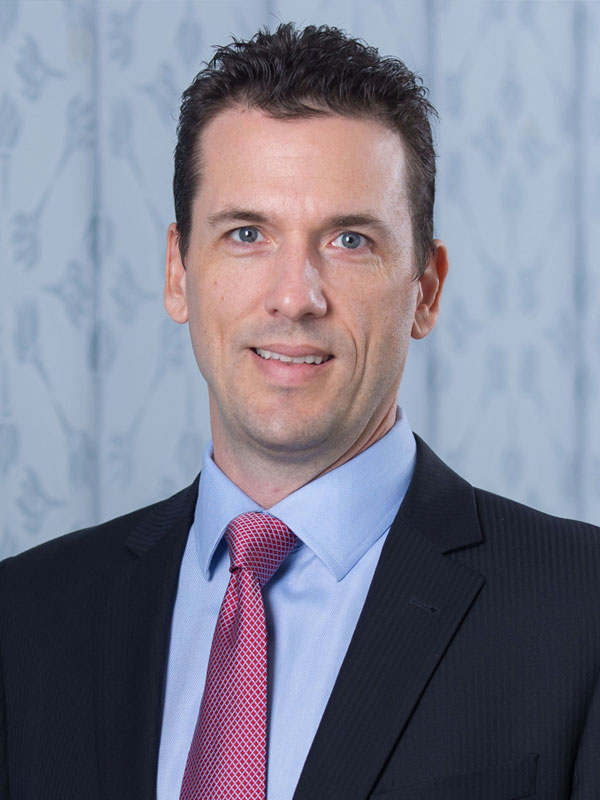 Kyle Farley
Associate Vice Chancellor of Student Affairs & Dean of Students
When NYU Abu Dhabi's Class of 2016 arrived on campus four years ago, you made a commitment to join an institution that had not yet produced a single graduate. In choosing NYUAD for your undergraduate experience, you embarked on a journey that was both challenging and exhilarating: to help create a new paradigm for higher education in an international city on the rise.
Over the past four years, you have engaged in rigorous academic pursuit enriched by a global context, exemplifying the power of global education to shape leaders for a more informed, productive, just, and cooperative world. You have brought minds together with a new respect for difference and understanding of common purpose.
From all of us at NYU, thank you. You helped transform NYUAD from an idea into a school with a distinctive impact on higher education and on the world. We are proud to count you among the alumni of both NYU and NYU Abu Dhabi.