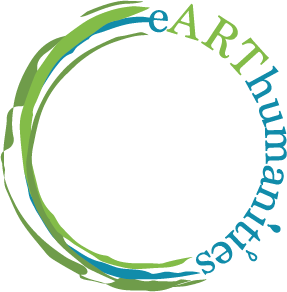 eARThumanites
In recent years, scholars across the globe covering a wide range of disciplines have come to believe that environmental challenges need to be addressed not solely – and perhaps not even primarily – from an engineering or a natural science perspective, but from a wider humanities based understanding and analysis of the relationship between humans and their environment.
With the creation of the eARThumanities research initiative launched in the spring of 2017, NYUAD has taken a bold and significant step in building a locus of intellectual research and debate from which to contribute robustly to the emerging field of environmental humanities. Moreover, at NYUAD the eARThumanities research initiative is emphasizing the significance of the arts in this wider conversation, while also drawing on the social sciences and the physical sciences and engineering to foster interdisciplinary dialogue. The Near East and Northern and Eastern Africa are seriously under-researched in major aspects of their human and environmental relations. The research and study of their past and present challenges is of crucial importance as we move forward into a period of increased demographic pressure and global climate change.
Urban Environments- International Perspectives- October 10-12, 2019 in Munich
The twenty-first century planet is an urban planet. The urban population in 2015 accounted for 54% of the total global population, up from 30% in 1950. It is expected to increase to 60% of the world population by 2030. Wherever we look on the globe, growing cities are facing environmental and social challenges, and we can find a plethora of policy initiatives that seek to create "greener," more "sustainable," and more "resilient" cities for the future. 
On October 10, 2019 a Munich based workshop brought together fellows of the Rachel Carson Center (RCC), scholars from Ludwig Maximilian University Munich (LMU) and two of its partner universities – Cambridge, UK  and New York University NY/Abu Dhabi – alongside members of Munich's Technical University and urban "practitioners" to understand and analyze urban ecologies and planning as well as biophysical transformation over time. 
The workshop was designed as a multi-disciplinary project with anthropologists and architects, environmental historians and geographers, ecologist and urban planners. It included an urban field excursion, keynote lectures and a sneak-peak event featuring Ecopolis Munich (an exhibition of the RCC's Environmental Studies Certificate Program).    
City Environments around the Globe: A Multidisciplinary Research, Teaching and Exchange Project

 
A gallery from the Rachel Carson Center Conference (RCC) titled City Environments around the Globe that took place on the 10th and 11th of February, 2019.
The RCC of LMU and New York University (NYU New York and NYU Abu Dhabi) collaborated to  launch of City Environments around the Globe, a multidisciplinary research, teaching and exchange project that aims to bring together scholars from a variety of disciplines at Ludwig-Maximilians-Universität (LMU Munich) and New York University (NY and AD).
Read the testimonials from our guests who attended the conference
here

.
Regional Academic Seminar to Nepal
NYUAD students enrolled in a class entitled "Reading the Earth" visited Nepal to study urbanization, as well as environmental and cultural conservation efforts there.
Core Team
Meet the eARThumanities team!
Sophia Kalantzakos, Head of eARThumanities, Global Distinguished Professor, Environmental Studies and Public Policy, NYU/NYU Abu Dhabi
Mark Swislocki, Associate Professor of History, NYU Abu Dhabi 
Charles Siebert, Professor of Practice of Literature and Creative Writing, NYU Abu Dhabi
Network of Scholars from the NYU GNU:
Yifei Lee, Assistant Professor of Environmental Studies, NYU Shanghai; Global Network Assistant Professor, NYU
Andrew Bell, Assistant Professor of Environmental Studies, NYU NY
Rana Tomaira, Lecturer NYUAD