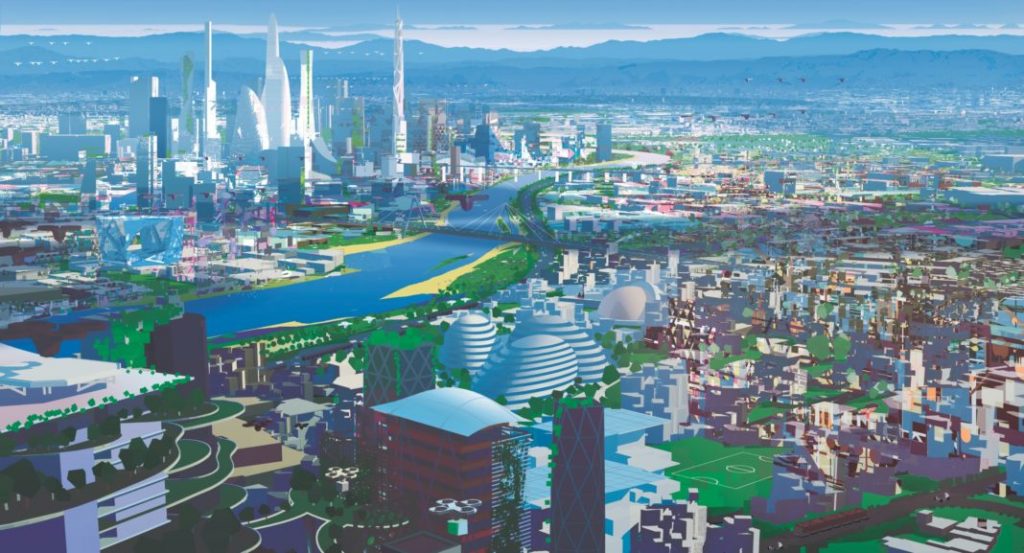 The ASCE@NYUAD student chapter, in collaboration with CITIES and the Department of
Municipalities and Transport (DMT), organized the ASCE@NYUAD Future CITIES Competition during Spring 2021.
Through this competition, different teams reimagined and prepared cities of
the Abu Dhabi Emirate for future changes, and proposed innovative and ingenious solutions to prepare Abu Dhabi to tackle different future scenarios. Students were encouraged to actively think about what the future of Abu Dhabi would look like. Through insightful outlines and feedback provided by DMT (Maha AlDhaheri, and her team, including Fatma Lari and Rafaa AlHarthi), students developed different scenarios of building the future of Abu Dhabi.
In coordination with the DMT, the teams described future scenarios that were unique,
challenging, and interesting. The future scenario should be expressed via different categories of change (Social, Technology, Industry, Resources, Demographics, Energy, Environment, Policies, Religion) to address key elements (for example, how do people live, how do they relate to one another, how do they make money, how do regulations function). The students should also include how DMT will contribute to the selected future (whether to avoid the risk or utilize the opportunities) and help Abu Dhabi be future prepared and/or a pioneer.

NYUAD faculty from different divisions participated during the Faculty Talk Series to give
students different perspectives to be considered in their future scenarios. The faculty involved and the title of their presentations were:
Dr. Monica Menendez: "Future cities and Transportation"
Dr. Philip K. Panicker: "Future cities and new concepts of the waste"
Dr. Saif Eddin Jabari: "Scale and the City"
Dr. Borja Garcia de Soto: "Building the Cities of the Future: A View from the Construction Perspective"
Samuel Mark Anderson & George Jose: "Ethnographic understanding of the Future Cities"
Piia Mustamaki: "How Public is the Public Space?"

After each talk, each team submitted their deliverables so that the DMT, CITIES, and the
ASCE@NYUAD student chapter could provide feedback.
Winners were announced on the 17th of May, 2021.