Fully aligned with Abu Dhabi 2030 vision, CITIES promotes multiple special projects such as innovative research projects and student-led activities that have a strong local impact and global relevance.
---
Reimagining the Interior of the CITIES Research Center (2021)
Research Supervisor: Professor Goffredo Puccetti
Instructor of Design: Erin Collins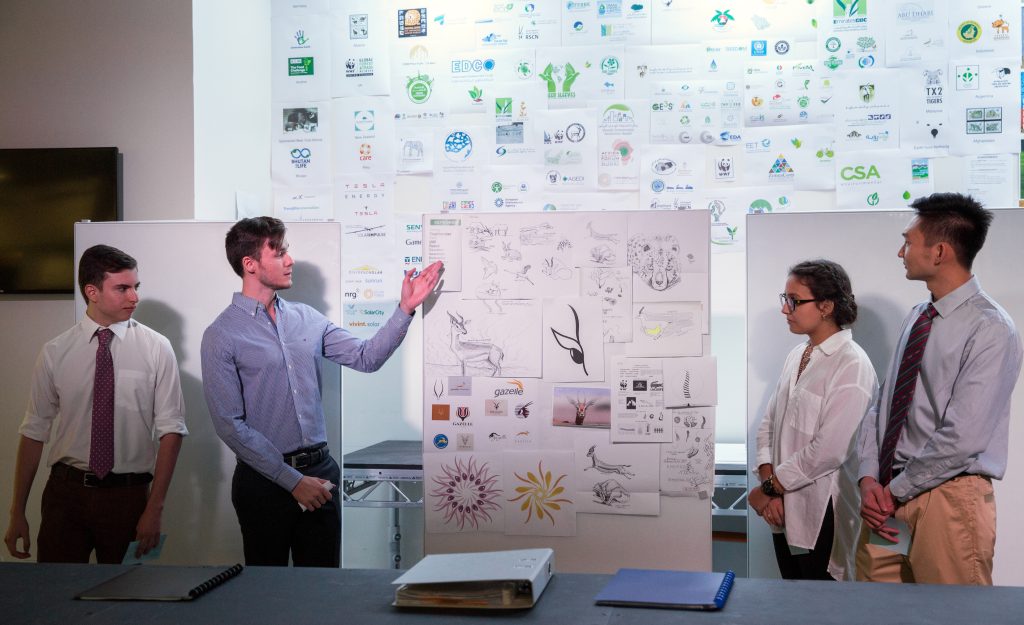 The students of the Foundations of Graphic Design class, taught by Prof. Goffredo Puccetti, and Erin Collins – Instructor of Design, are reimagining the interiors of the CITIES Research Center at NYUAD. They presented solutions for the Center's common space to be implemented in Spring 2022. These kinds of interventions are a key element of the learning-by-doing approach constantly applied in the Visual Design courses at NYUAD. Students from previous years have designed award-winning visual identities for NYUAD Centers and initiatives such as the NYUAD Hackathon and the NYUAD Gazelien Record Label, and for prestigious UAE institutions such as the AlSadeem Observatory and the WWF Emirates Nature.
Tahwheel: Designing Cultural Expression for a Changing World (2020)
Research Supervisor: Professor Goffredo Puccetti
Design Researcher: Erin Collins
Prototype Researcher: Judith Olson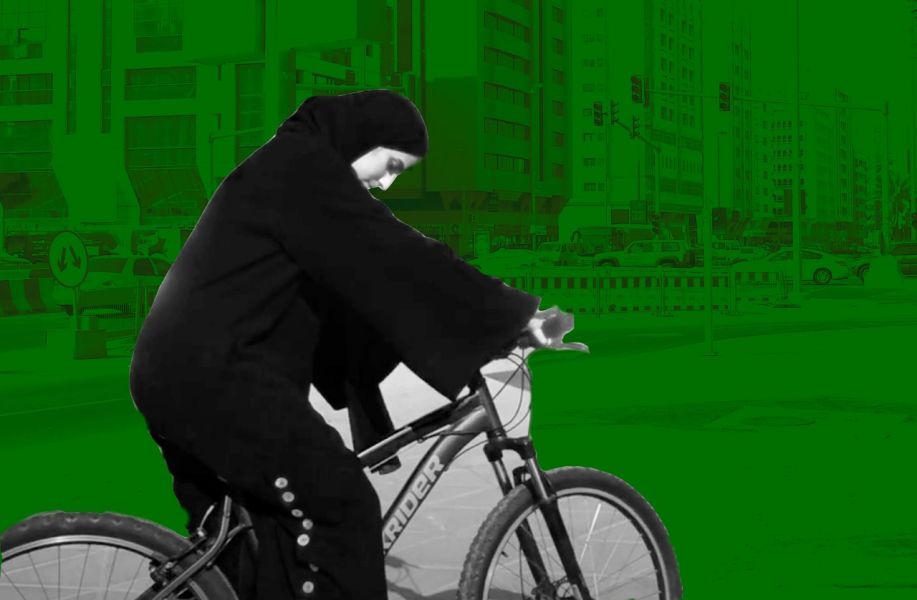 The Tahwheel research project aims to study the relationship between changing social values, cultural expression, and the role of design in transforming social behavior, through the design of specific interventions around sustainable urban mobility and culture. Most residents of cities in the United Arab Emirates have not adopted bicycling as regular transportation, despite an accommodating climate for most of the year and increasing societal importance of sustainable practices.
The research questions stem from the realization that no usable cycling paths exist yet on Saadiyat Island, a development at the forefront of sustainability and ecological living. Tahwheel sets out to experiment with cultural interventions that express the new national values of sustainability and create a social demand that can drive new policy and infrastructure, aligned with the Abu Dhabi 2030 vision and the UAE's purposeful progress towards sustainable development. Specifically, this project uses Emirati cultural dress as a case study and proposes a redesign that enables abaya-wearers to ride bicycles.
This experimental adaptation of the national dress offers an opportunity to increase the cultural accessibility of cycling, and accelerate the expression and adoption of sustainability-focused values in UAE cities.
Planning Approaches to Migration and Internal Displacement in Baghdad, 1940 to the Present (2020)
Researcher: Huma Gupta

This project aims to study the evolution of urban planning approaches to internal migration and displacement in Baghdad from 1940 to the present. There have been multiple waves of forced displacement and migration since Iraq's independence in 1932. Some key factors driving these large population movements have been land dispossession, debt bondage, rapid urban development, numerous wars, and environmental catastrophes due to water management projects and the draining of the wetlands (marshes) in southeastern Iraq.
In each historical moment, however, the epistemology used to define and solve the "problem" of the migrant or Internally Displaced Person (IDP) through urban planning and housing approaches greatly varies. Planning Approaches to Migration and Internal Displacement in Baghdad, 1940 to the present is an initiative to create a bilingual Arabic- and English-language archive of these various approaches in order to preserve them. This project thus, entails the translation of English language scholarship to Arabic in order to make it more accessible to individuals in the Arab World. This archive will serve as a pedagogical resource to inform both university research departments and practitioners working in Baghdad. Moreover, this archive will create a bridge and foster collaboration between NYUAD and the University of Baghdad.