Research Supervisor: Dr. Federico Bernardini
Research Assistant – Student Supervisor: Vince Nguyen
Student Assistant: Jun Ooi and Ritin Malhotra (Spring 2023 – ongoing), Prince Ampofo (Spring 2022 – Spring 2023), Min Jie Kim and Jennifer Zheng (Fall 2021 – Spring 2022)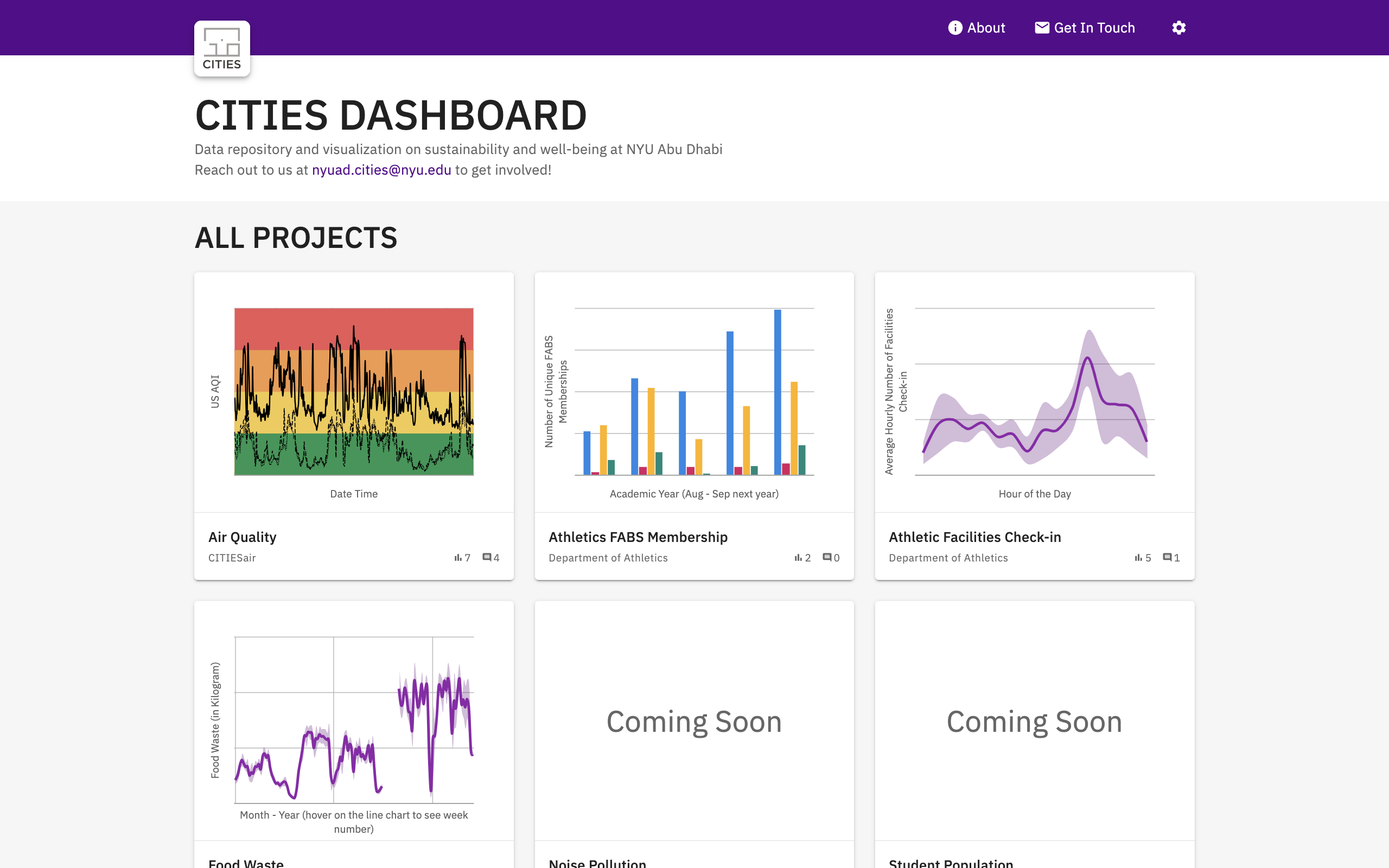 The CITIES Dashboard is a data repository for community-wide actions on sustainability and well-being at the NYU Abu Dhabi campus. It is created by and for our community of students, researchers, faculty, staff, and partners. This initiative provides free access to campus-wide datasets such as air quality, food waste, and athletics data (with more to come), accompanied by easy-to-understand data visualizations of such datasets
The CITIES Dashboard aims to inform and promote data-driven research and sustainable behaviors within our campus and beyond. For researchers, students, and educators, the dashboard provides valuable datasets to conduct new quantitative research. For the curious minds, interactive data visualizations offer engaging insights into the campus' operations and environment. Moreover, the dashboard empowers campus stakeholders and partners to improve operations and meet Key Performance Indicators (KPIs), such as reducing food waste, by providing a wealth of historical data and actionable insights.
Below are key features of the dashboard:
Open access to campus-wide datasets, which are routinely updated
Interactive visualizations
Comment sections for discussions among the community
Minimalistic design with modular frameworks that are easily scalable to accommodate new datasets and visualizations
Responsive layouts that work well with desktop and mobile devices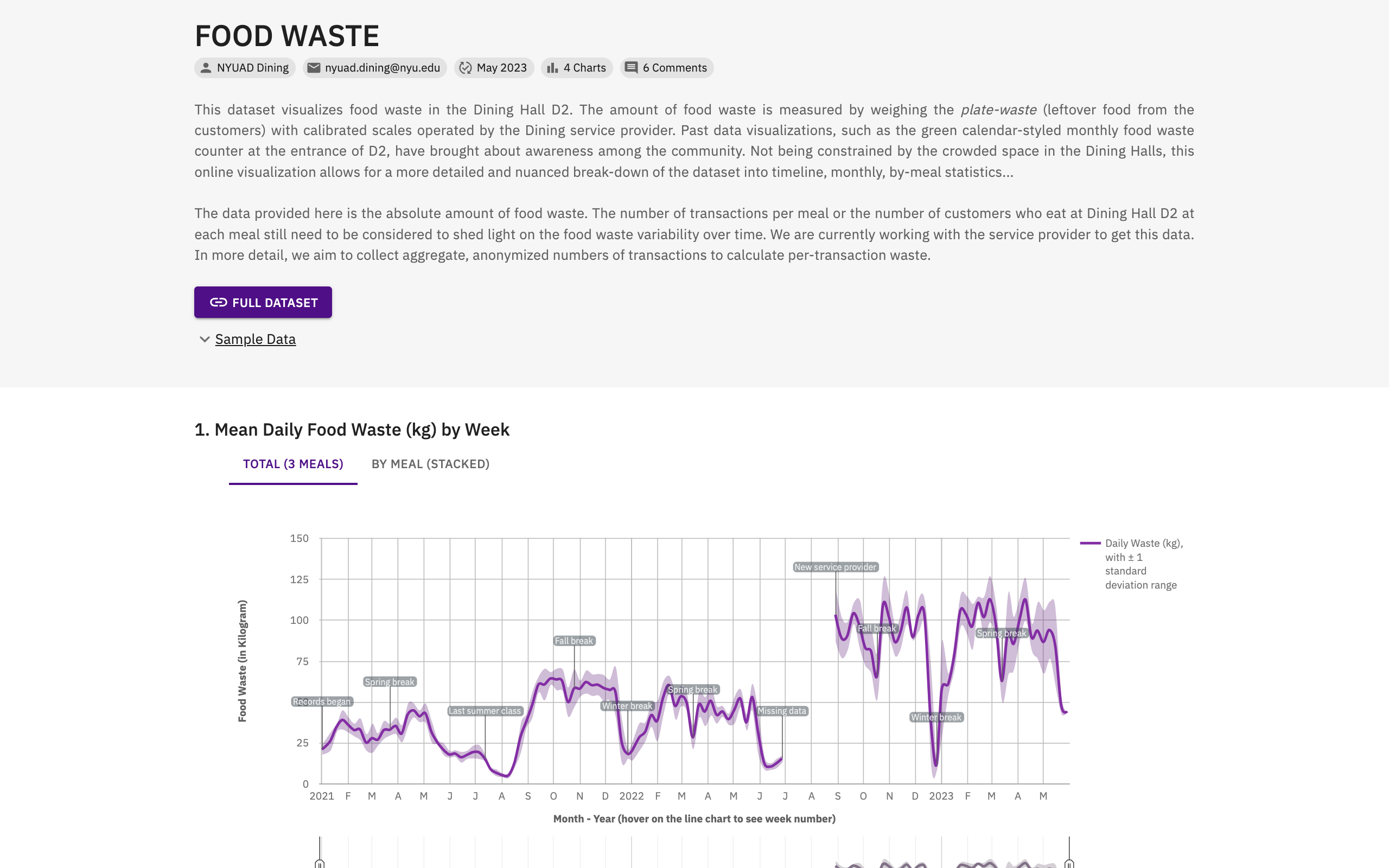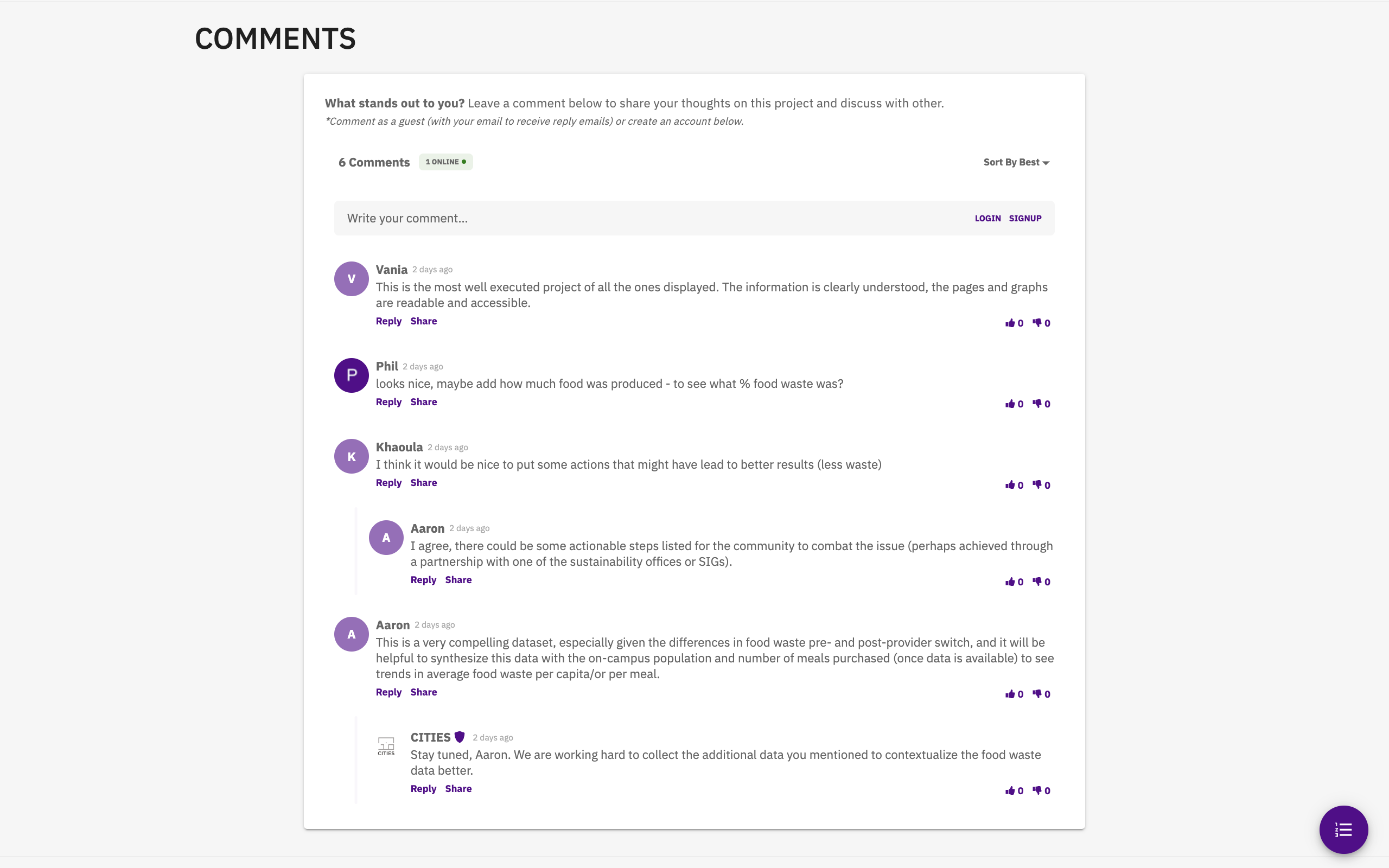 We welcome contributions of new datasets that can further enrich the dashboard and promote it as a community-driven one-stop destination for data-related projects on campus. In fact, stay tuned for datasets on noise and meteorological data on campus, as well as statistics about campus student populations, in Fall 2023.