CITIES' Newsletter Issue #4: How CITIES' Research Can Inform Policies in the UAE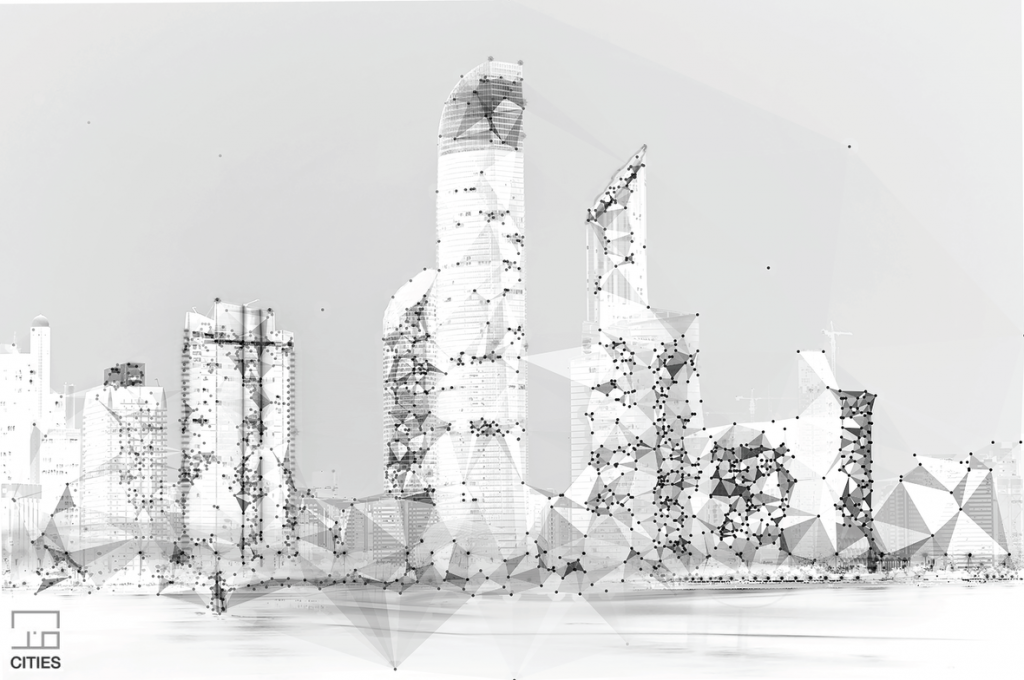 CITIES Research

The Center for Interacting Urban Networks (CITIES) at New York University Abu Dhabi promotes excellence in research aiming to real improvements in terms of economic opportunity and growth, safety and security, health and wellness, and the overall quality of everyday life in urban areas, with a particular emphasis on Abu Dhabi and the UAE. The issue #4 of our newsletter highlights how CITIES' cutting-edge research can inform policies and institutions and suggest possible interventions targeted to the UAE.
Machine Learning for Predicting Urinary Tract Infections & Minimizing the Use of Antibiotics in the UAE
The excessive use of broad-spectrum antibiotics is a major global health problem since it imposes a significant health risk in patients with multiple comorbidities like diabetes and heart disease. Using artificial intelligence (AI), Prof. Farah Shamout's team aims to leverage large-scale electronic health records data to provide guidance concerning the prescription of antibiotics to diabetic patients, in collaboration with Cleveland Clinic Abu Dhabi. The AI system can support decision-makers in optimizing treatment and resource allocation by processing data collected from patients in real-time. This project has significant implications in improving patient care, and subsequently the overall quality of life in Abu Dhabi and the UAE.
Building Seawalls for Sustainability
Seawalls and other coastal defense infrastructure now dominate the world's coastlines, replacing ecologically important coastal habitats. They are of primary importance in the coastline of Abu Dhabi. Prof. John Burt and Prof. Kemal Celik's teams use so-called 'ecological engineering' approaches, which combine aspects of biology, design, and manufacturing, to develop more sustainable seawalls that support greater abundance and diversity of coastal organisms. Different materials, including desalination brine, and surface texture are tested and their effect on colonization is assessed, allowing the team to scale up to construction level with minimal impact on cost while enhancing biodiversity.
Leveraging New Vehicle Technologies to Improve Public Transport Services
Prof. Monica Menendez's project leverages new vehicle technologies such as automated modular units to improve the reliability of public transportation. These automated (i.e., driverless) units can couple and decouple among each other while en-route, so that people can transfer across them without needing to get out of the vehicle. This provides additional flexibility that we use to improve the quality of our public transportation services. In particular, this project looks at new dispatching mechanisms and other solutions that could improve the first- or last-mile transportation issues that are so prevalent in cities across the world and are of primary importance in Abu Dhabi, where the weather is so extreme.
CITIES Educational Initiatives
Fully aligned with Abu Dhabi 2030 vision, CITIES promotes innovative research that has strong local impact and global relevance. To further advance our mission and to strengthen our educational capabilities, in 2021 CITIES sponsored a number of research-based initiatives and competitions targeted to the UAE and led by NYUAD exceptionally talented students.
CITIES' Post-graduation Research Fellowship Program 2021-2022

This program is designed to support exceptional NYUAD graduating seniors with a demonstrated interest in academia. This highly competitive one-year fellowship aims to retain outstanding academic talent within the region, and contribute to the growth and development of research in the UAE. It is an excellent opportunity for students to explore research directions and graduate school possibilities, specifically in the area of urban science, spanning disciplines from Engineering, through Computer Science, Sociology, History and the Arts. In the academic year 2021/2022, CITIES activated two new fellowships.
Interfacing Low-cost Air Quality Sensors with Apple Watch: A Self-Quantified Approach to Raising Awareness of Air Pollution

The objective of this design study is to explore the possibilities and examine the effectiveness of wearable devices in promoting air pollution awareness and behavior change among Abu Dhabi users.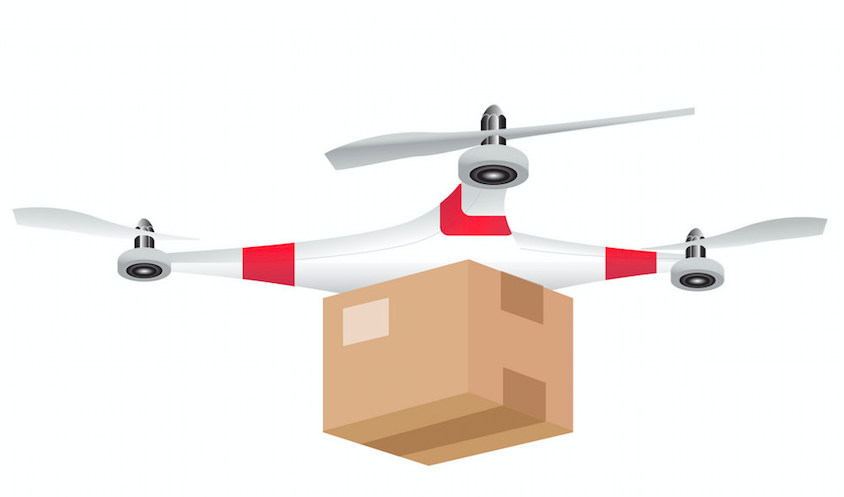 Collaborative Truck-and-Drone Delivery for Inventory-Routing Problems (GAMS)
The purpose of this research on Drone-Truck Combined Operations (DTCO) is to investigate an optimal synchronized routing between a drone and a truck in delivery operations, a topic of great interest for a technologically forward thinking country like the UAE.
CITIES' Post-Graduation Practical Training Program
In the Post-Graduation Practical Training Program (PPTP), faculty appoint graduating NYU Abu Dhabi seniors to perform research on campus in the summer following their graduation. This summer CITIES activated six PPTP, exploring new areas of investigation and promoting collaboration with other NYUAD research centers and labs.
Summer Research Program
Each summer CITIES offers a fantastic opportunity to a selected group of talented undergrad students to get their hands dirty on urban science research under the guidance of CITIES faculty. This summer CITIES activated two projects. The first aimed to mitigate the environmental footprint of the construction industry, the second aimed to explore the opportunity of using new technologies to produce energy from sewage waste. These are two topics of primary importance in a fast growing city like Abu Dhabi.
Visiting Undergraduate Research Program
The Visiting Undergraduate Research Program provides a unique opportunity for undergraduate students at NYU New York, NYU Shanghai, and UAE-based universities to take part in research projects at NYUAD over the summer. During this summer, CITIES opened two research positions in collaboration with NYUAD Transition Investment Lab (TIL) under the supervision of Prof. Bernardo Bortolotti, TIL Executive Director. Among other things, students helped building a sovereign wealth funds transactions database. Learn more.
Swiss-Middle East Circular Economy for Youth Initiative
CITIES joined the Swiss Embassy in the UAE and accepted their invitation to participate in the Swiss – Middle East Circular Economy for Youth Initiative (SMECEYI), organized by the Swiss Pavilion at Expo Dubai in partnership with the Swissnex Network. This initiative aims to develop innovative solutions for a cleaner environment, promoting the circular economy and encouraging youth empowerment. Student teams from universities across the UAE propose different waste management solutions. The winning team will showcase their solution at Expo Dubai 2020. The CITIES/NYUAD team proposed a combined and innovative solution that leverages microwave induced plasma gasification (MIPG) and anaerobic membrane bioreactor (MBR) technologies that turn different types of waste into reusable resources and renewable energy. Learn more.
ASCE@NYUAD Future CITIES Competition
CITIES in collaboration with ASCE@NYUAD and the Department of Municipalities and Transport of Abu Dhabi (DMT) launched this competition to reimagine and prepare cities for future changes with particular attention to Abu Dhabi. Interdisciplinary teams of students from NYUAD were invited to identify potential challenges faced by future cities and in particular Abu Dhabi, and proposed innovative and ingenious solutions addressing such challenges. The competition took place in spring 2021 and included industry talks from subject matter experts from the public and private sector, as well as faculty talks. Four students teams were awarded for their innovative thinking and one was selected to further develop its solution (Roads / Roofs: Reclaimed) within CITIES during the academic year 2021/2022. Learn more.
What's Coming Next?
Stay tuned for the Issue #5 of our newsletter! Our upcoming issue will focus on CITIES joint initiatives with other NYUAD centers and labs.